GAME RELOCATION-Due to bad weather and field conditions both baseball and softball will be heading to Freer tonight. Game time is at 6 p.m. for softball and 7 p.m. for baseball varsity only. The Freer game on April 6th will take place in Riviera.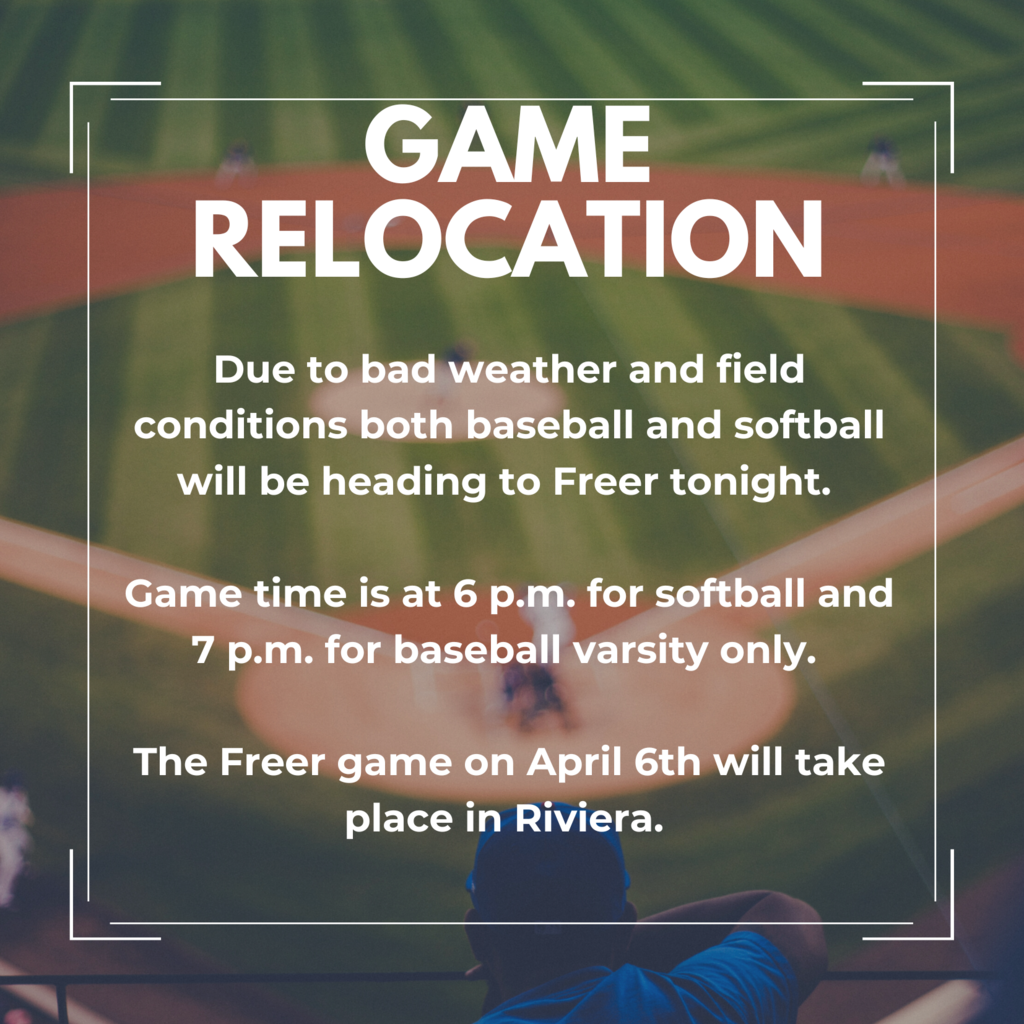 Come check out the Colorguard perform their award-winning show "Not Your Barbie Girl" this Friday at 5:30 pm. This performance is our last run-through before State at Hidalgo High School this Saturday at noon. We hope to see you there!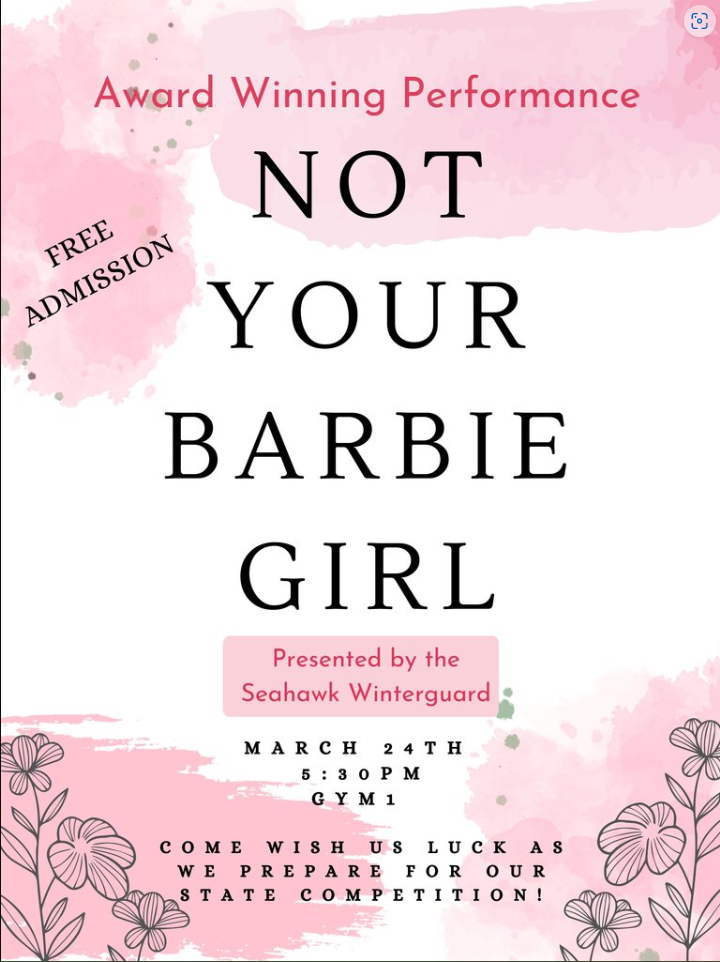 Sienna Colin placed 4th at the Regional Championship in Robstown Andrew Bo Gonzalez placed 2nd at the Regional Championship and punches his ticket to the State Championship in Abilene on March 25th. Great things are happening in Riviera, keep Grinding!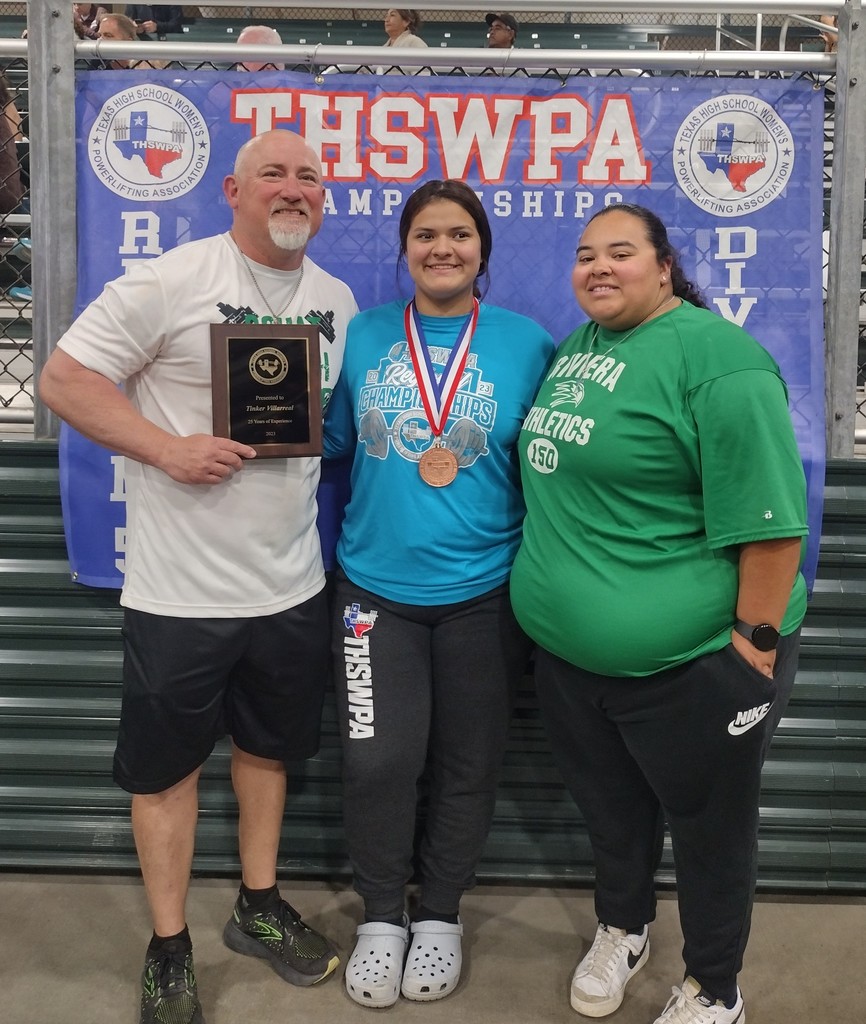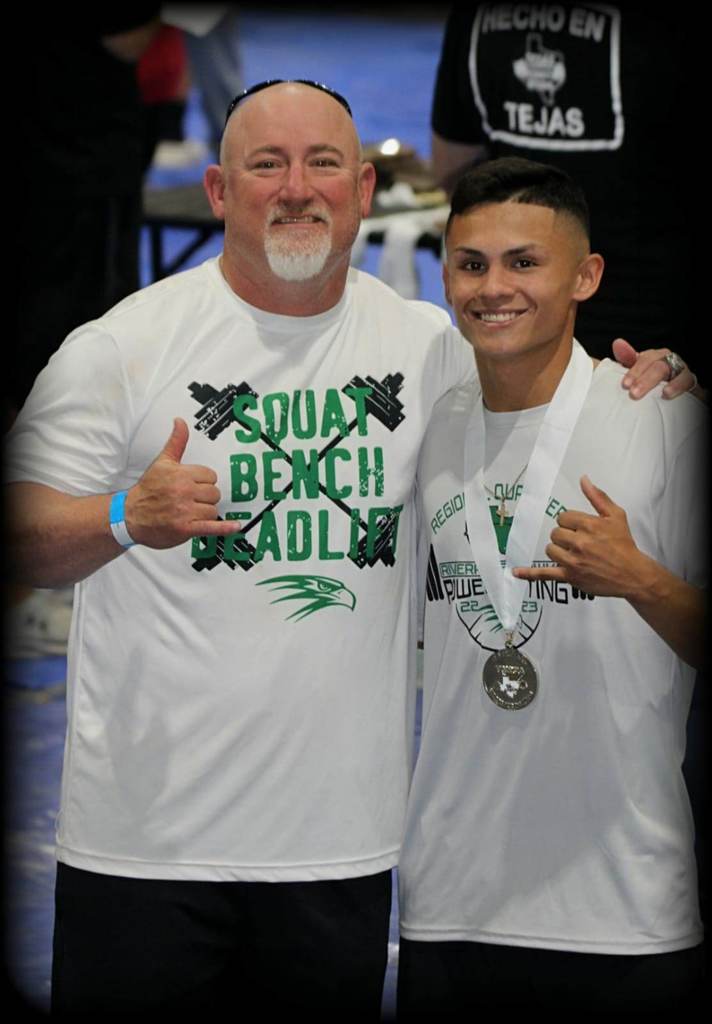 Riviera FFA members spent their Spring Break exhibiting their Agriculture Mechanics projects at the Houston Livestock Show and Rodeo. Students competed against other schools from across the state in one of the most competitive shows in Texas. Oliver Holland, Jake Colston, Walker Dobson, and Tyler Sheffield, showed their Hydraulic Squeeze Chute. They received a Blue Ribbon, 5th place, and excellent remarks from the judges. Zachary Franco, Robert Mayo, Martin Mayo and Daniel Girgan exhibited their 26' Bumper pull trailer. These boys also received a Blue Ribbon impressing the judges with the quality of their build. If you see these students please congratulate them on a job well done.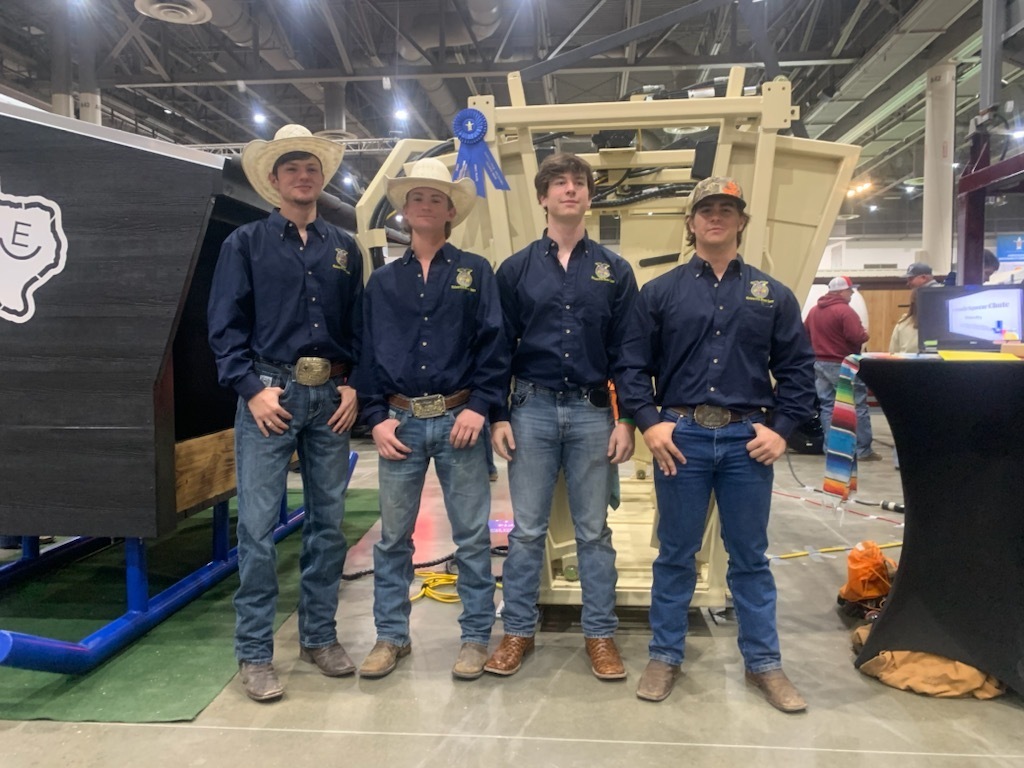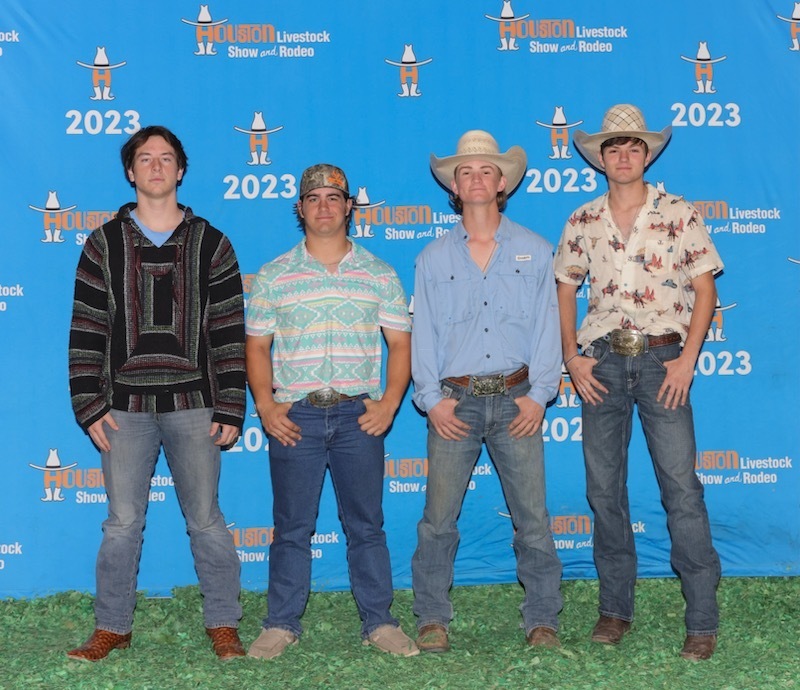 The Premont meet on the schedule for this week has been moved to Wednesday March 22.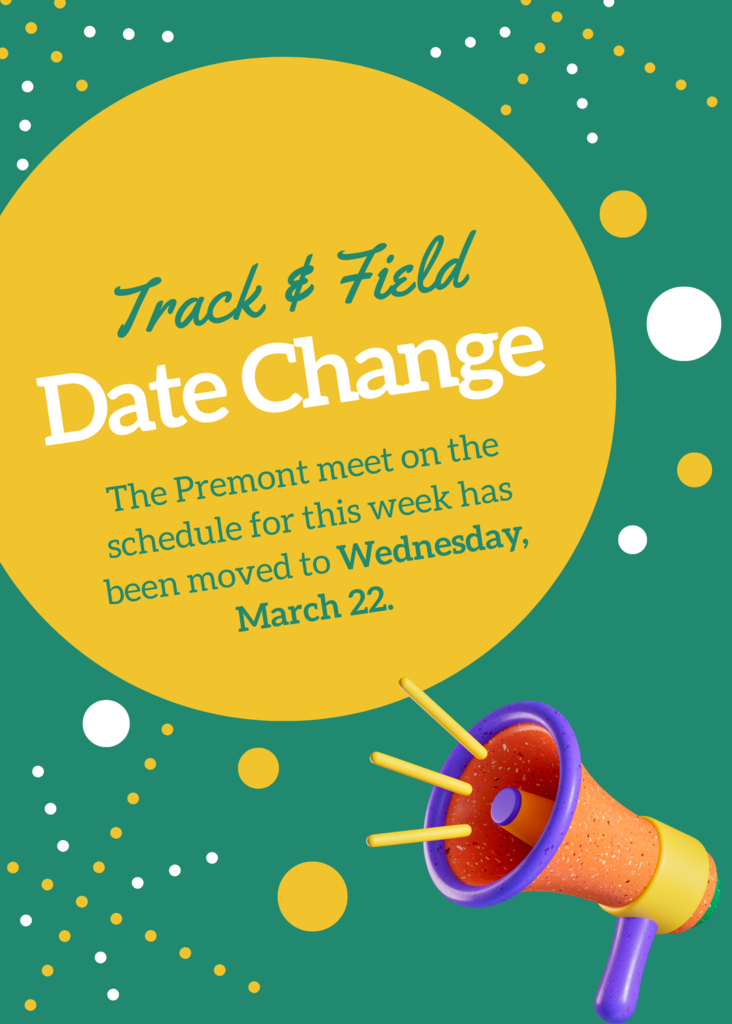 DeLaPaz Middle School T&F Seahawks participated in the SH Lions Relays on Wednesday, March 8th at TAMUK. Here are the results. 7th grade girls Monique Rodriguez 100m 8th, 200m; Vicky Alegria 100m 7th, 200m 5th; Hadley Guevara 100m 2nd, 400m; Jayla Caldera 400m 1st, Long Jump 2nd, 4X100 relay 3rd, 100m Hurdles 1st; Hailey Huff Shot Put, Discus; Jayla Dodd Shot Put, Discus; Miranda Garcia Long Jump, 4X200 relay, 300m Hurdles 3rd. 8th grade girls Hydi Brittain 4X100 relay 3rd, 400m 3rd, 4X400 relay 2nd, Long Jump; Jurzi Merrill 100m 4th, 4X100 relay 3rd, 4X200 relay, High Jump, Long Jump; Kaylee Castillo 4X100 relay 3rd, 100m Hurdles 6th, 4X400 relay 2nd; Adelina Bell 800m 1st, 1600m 1st, 4X400 relay 2nd; Casandra Arroyo 100m 2nd, 4X200 relay; Faith Totherow 800m, 200m 6th; Meagan Barcena 100m 3rd, 4X200 relay, 4X400 relay 2nd; Khloe Gomez 400m; Sally Garza 400m 5th, 200m 6th; Carlyssa Medlock Shot Put, Discus; Karla Lugo Shot Put, Discus; Emily Perez Shot Put 3rd, Discus; Ava Mayberry Shot Put, Discus; Araceli Balboa Long Jump. 7th grade boys Remi Perryman 3200m, 1600m; Edwin Lopez 3200m; Isaac Gomez 3200m 3rd, 1600m 5th; Omar Reyes 800m 3rd, 1600m 3rd; Preston Johnson 800m; Daniel Davila 800m, 4X400 relay 5th, High Jump, Shot Put; Tres Naranjo 100m 6th, Discus, Shot Put; Lucas Alegria 4th, 200m 5th, 4X400 relay 5th,Shot Put; Caleb Bunger 100m 5th, 4X200 relay, Long Jump, Discus, Shot Put; Luis Lugo 4X200 relay, 4X400 relay 5th; Gavin Grabaugh 4X200 relay, 400m 6th, High Jump 5th; Damian Perez 4X200 relay, 400m 4th, 200m, High Jump 1st, Long Jump 5th; Draden Medina 400m 4th, 4X400 relay 5th; Ryan Ramos Shot Put, Discus; Dominic Montalvo Shot Put, Discus. 8th grade boys Issaias Gonzales 4X100 relay 5th, 100m 6th, 4X400 relay 5th, High Jump; Jaylen Fuentes 400m 5th, 300m Hurdles 5th, 4X400 relay 5th; Daniel Bautista 4X100 relay 5th, 100m 5th, 4X400 relay 5th, High Jump; Jaden Soto 4X100 relay 5th, 100m 3rd, 4X400 relay 5th, High Jump, Long Jump; Ralph Guevara Shot Put, Discus; Santiago Badillo Shot Put. As you can see these athletes showed up to compete and represent RISD! Congratulations to each and every one for their hard work and efforts. Their next track meet will be on March 23rd in Agua Dulce.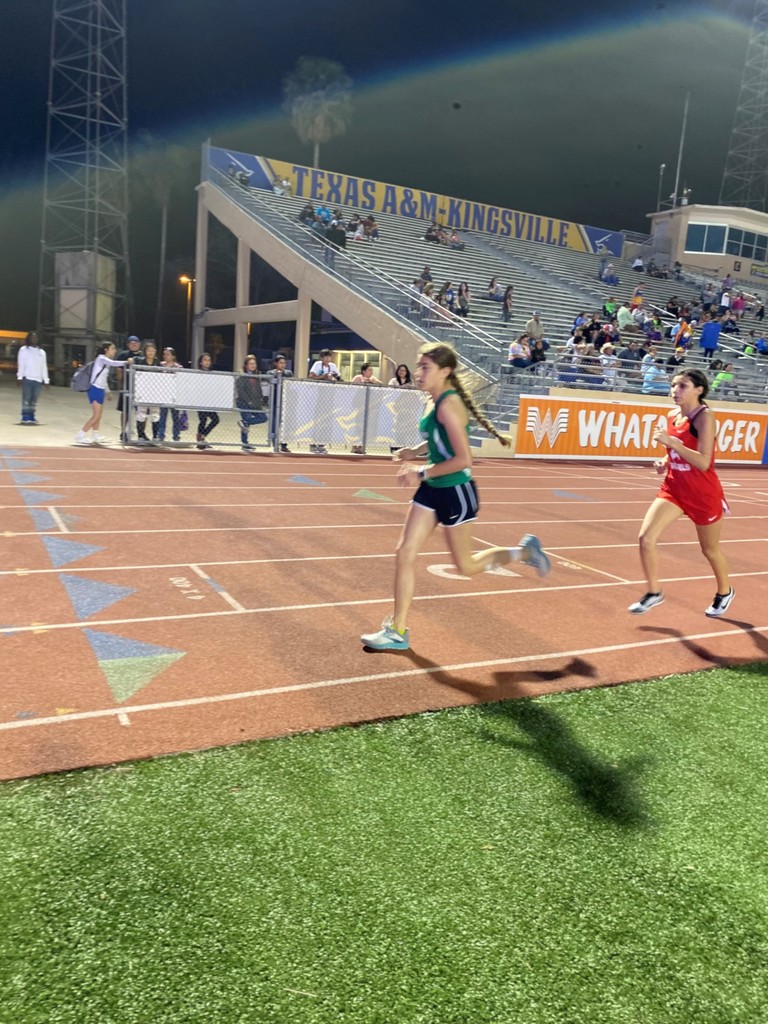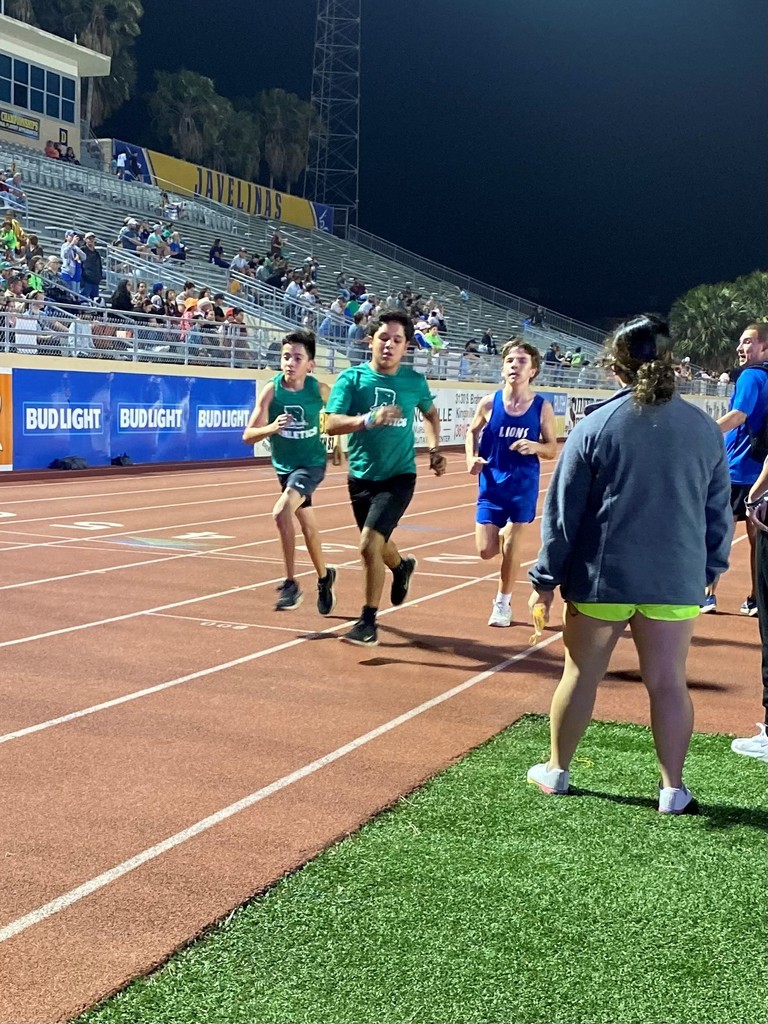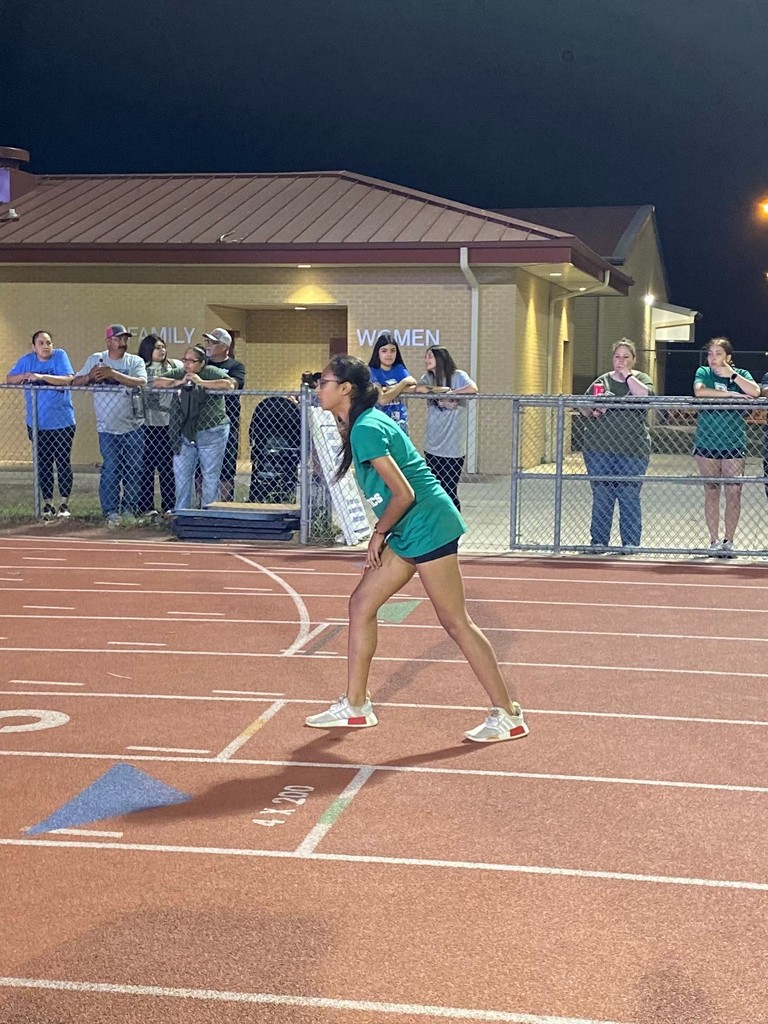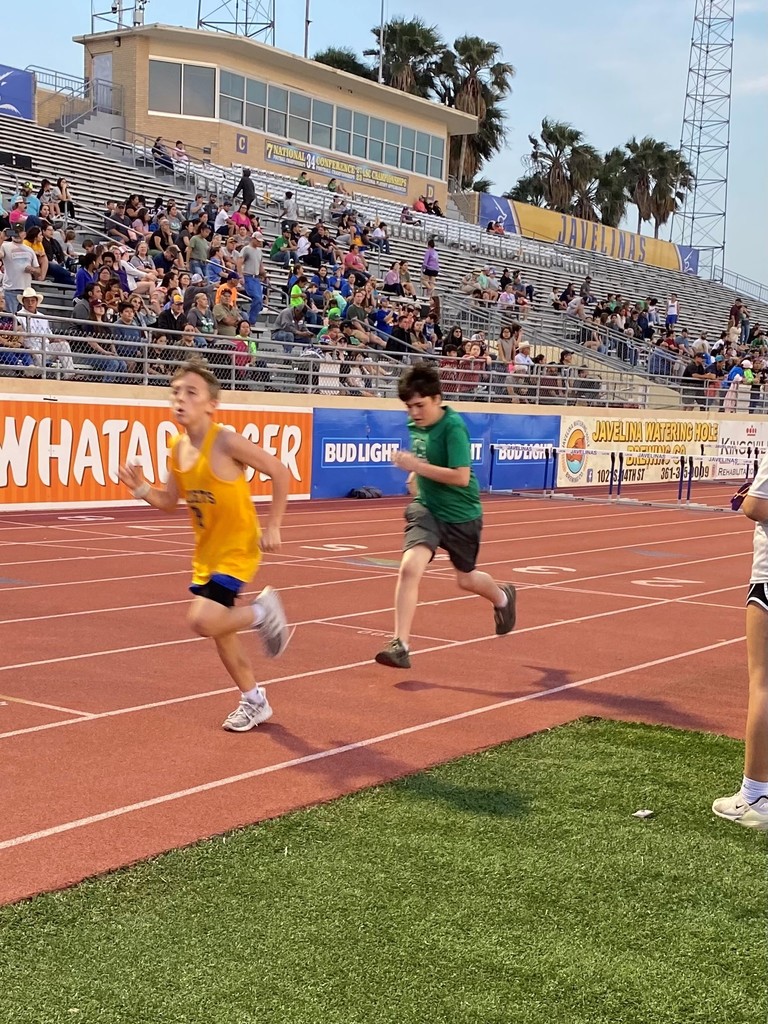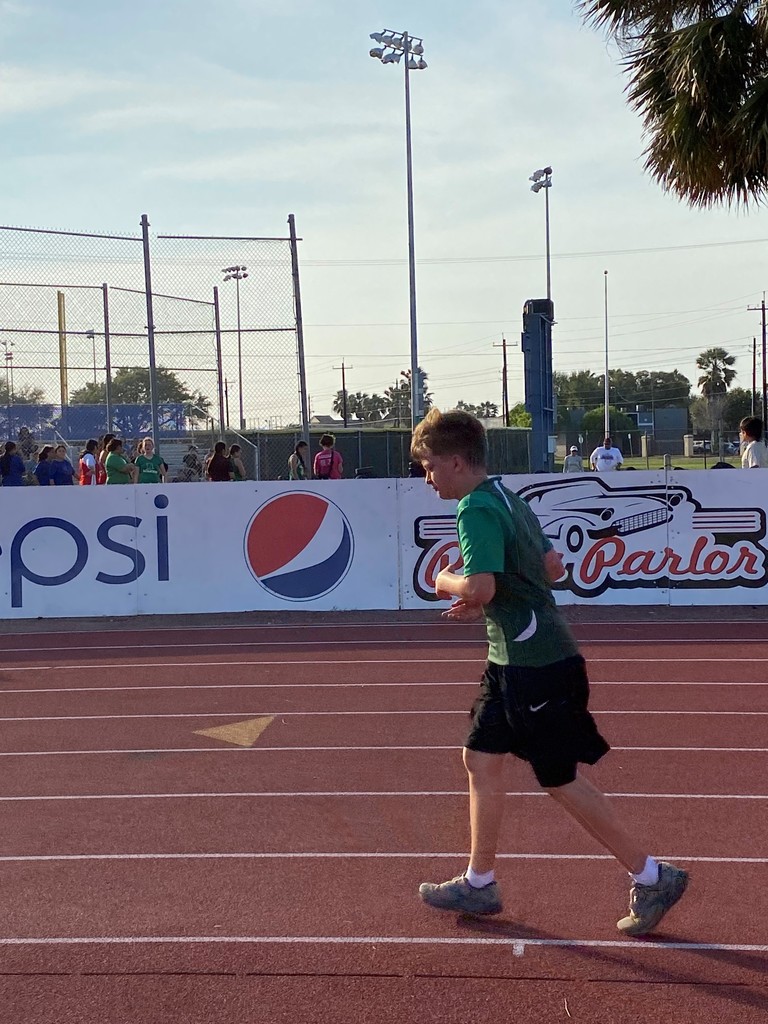 The Department of the Support Services would like to share the Family Engagement Activities which families can utilize during Spring Break, March 2023. We look forward to seeing you back in school on March 20th. Have a safe and enjoyable Spring Break!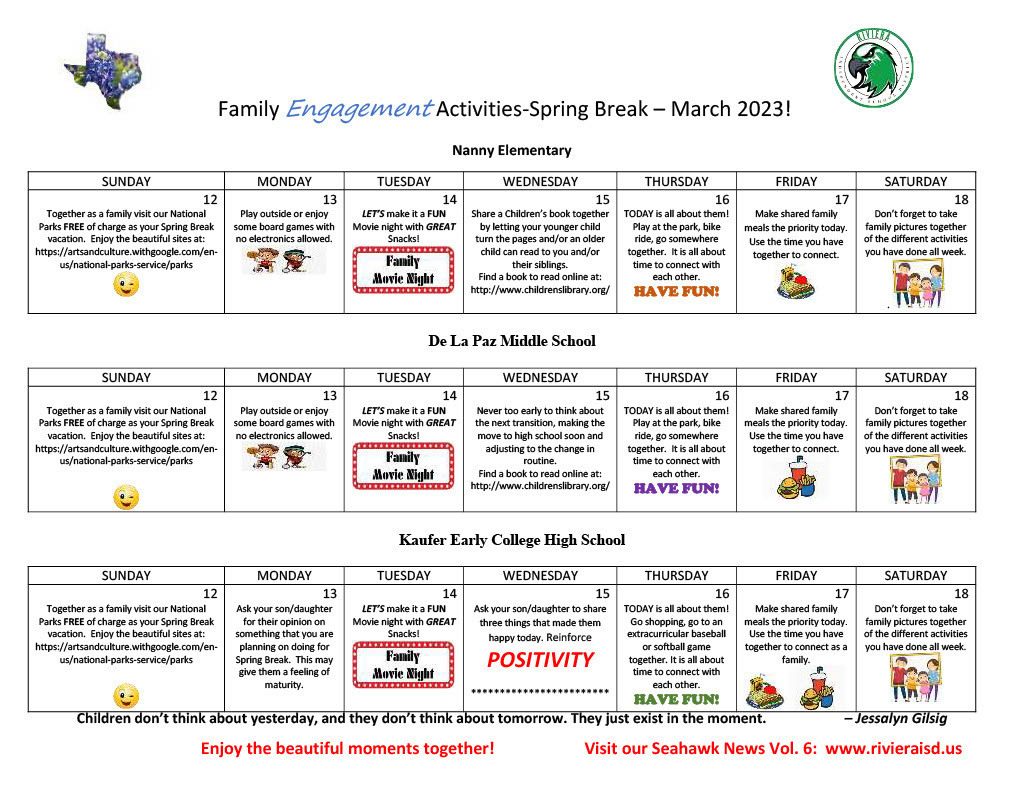 KECHS Track and Field is in full swing! We have participated in 3 tracks meets so far this season and have come away with tremendous success. We couldn't be prouder of our athletes and the effort they put into the work they do-many being multi-sport athletes. The following are the results from Seahawk Relays we hosted on February 25th. JV girls Piper Deneweth 100m 7th place, 200m 5th, 400m 2nd; Isabel Hubert Shot Put 4th, Discus 2nd. Varsity Girls Jayla Clack 100m 5th, 4X100 relay 3rd; Abigail Alegria 200m 1st, 4X100 relay 3rd, Long Jump 4th, Triple Jump 2nd; Piper Colston 200m 8th, 4X100 relay 3rd, 4X200m relay 2nd; Mikaela Castillo 200m 9th, 4X200 relay 2nd, Long Jump 2nd; Olivia Ramos 400m 5th, 4X200 relay 2nd; Katelina Rendon 800m 2nd, 1600m 3rd, High Jump 3rd; Nevaeh Suarez 100m Hurdles 1st, High Jump 2nd; Jesaeh Suarez 300m Hurdles 2nd, Shot Put 1st, Discus 3rd; Jessica Colclasure 4X100 relay 3rd, 4X200 relay 2nd; Sienna Colin Shot Put 2nd, Discuss 7th; Gloria Jimenez 100m, 400m. Varsity Girls placed 2nd overall as a team. JV Boys Liam Hinojosa 100m, 4X100 relay 2nd, 4X200 relay 2nd, Long Jump 2nd; Aidan Arreola 100m, 4X100 relay 2nd, 4X200 relay 2nd, Long Jump 1st, Aaron Ramirez 200m 1st, 400m; Ayden Lomas 200m 5th, 4X100 relay 2nd, 4X200 relay 2nd; Justin Perez 200m 6th; Darren Davila 200m, 400m; Wilmer Bautista 400m 9th; Kyle Mooney 800m 8th, 1600m 7th, 3200m 2nd, Long Jump 6th; Aiden Guerra 4X100 relay 2nd, 4X200 relay 2nd; Anthony Gonzales Shot Put 6th, Discuss 5th; Mauricio Rodriguez Shot Put, Discuss. Varsity Boys Ian Mayberry 100m, 4X100m relay 1st, Shot Put 2nd, Discus 4th; Vincent Suarez Pole Vault 1st; Joshua Russek 200m 7th, 4X200 relay 3rd, Long Jump; Armando Ortega 200m, 400m; Roan Bell 400m 2nd, 800m 1st, 4X400 relay 1st; Robbie Ochoa 400m 6th, 4X200 relay 3rd, 4X400 relay 1st; Romeo Gutierrez 1600m, 3200m 6th; Leroy Salinas 1600m 8th, 3200m 5th; Jules Deneweth 4X100 relay 1st, 4X200 relay 3rd, 4X400 relay 1st, High Jump 1st; Paul May 4X400 relay 1st; Matthew Mascorro Discus 2nd. Varsity Boys placed 2nd overall as a team. As you can see these athletes did an outstanding job! Come out and support our Running Seahawks as w host another Seahawk Relays this Saturday, March 11th.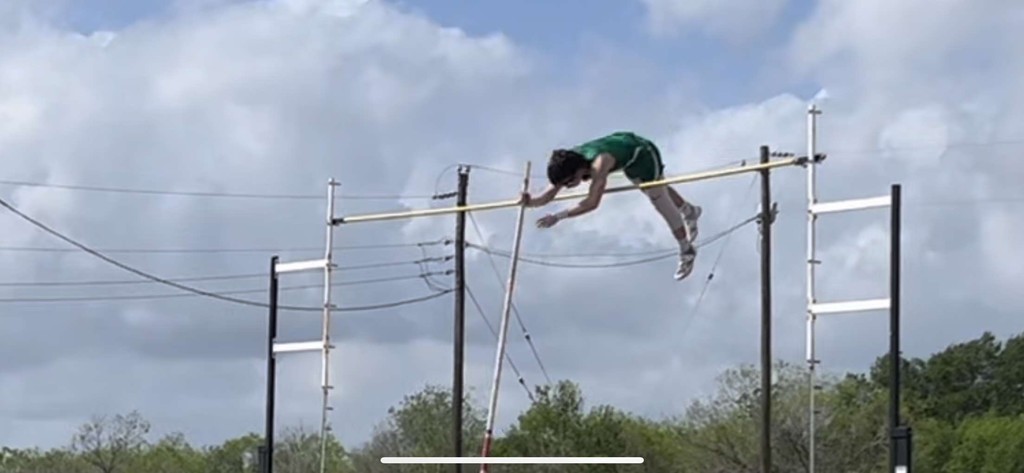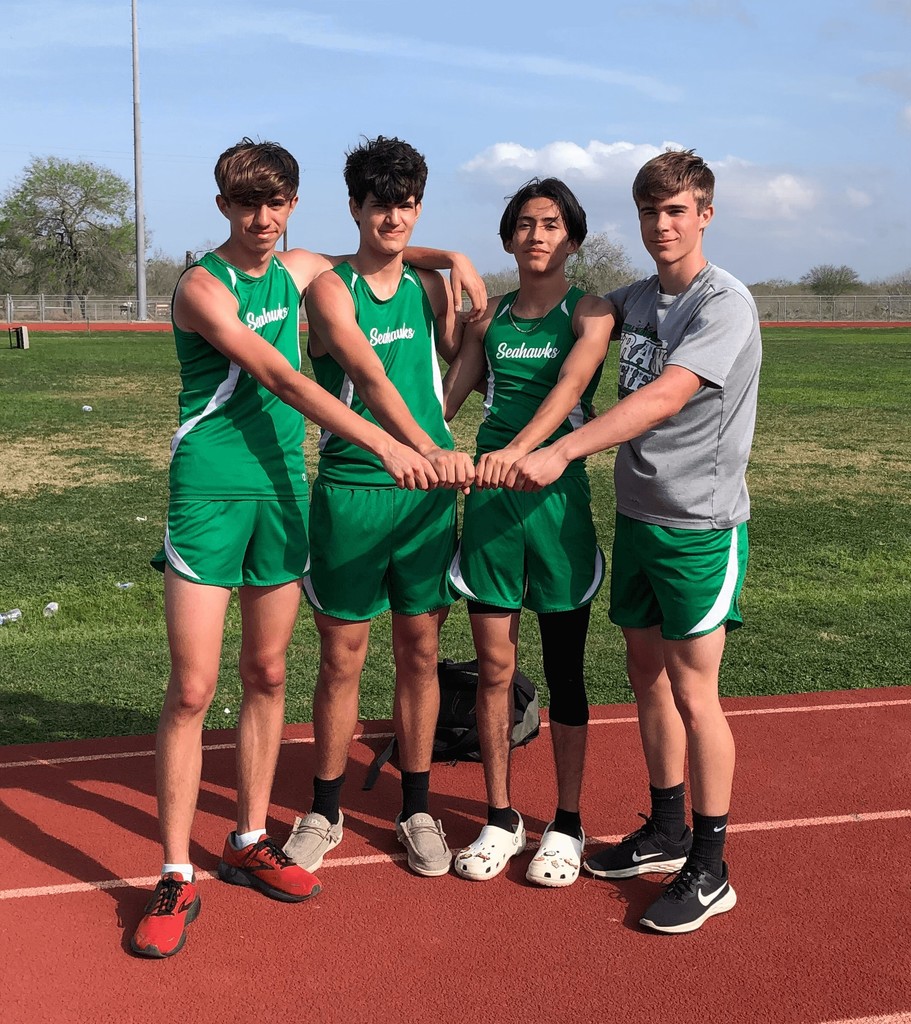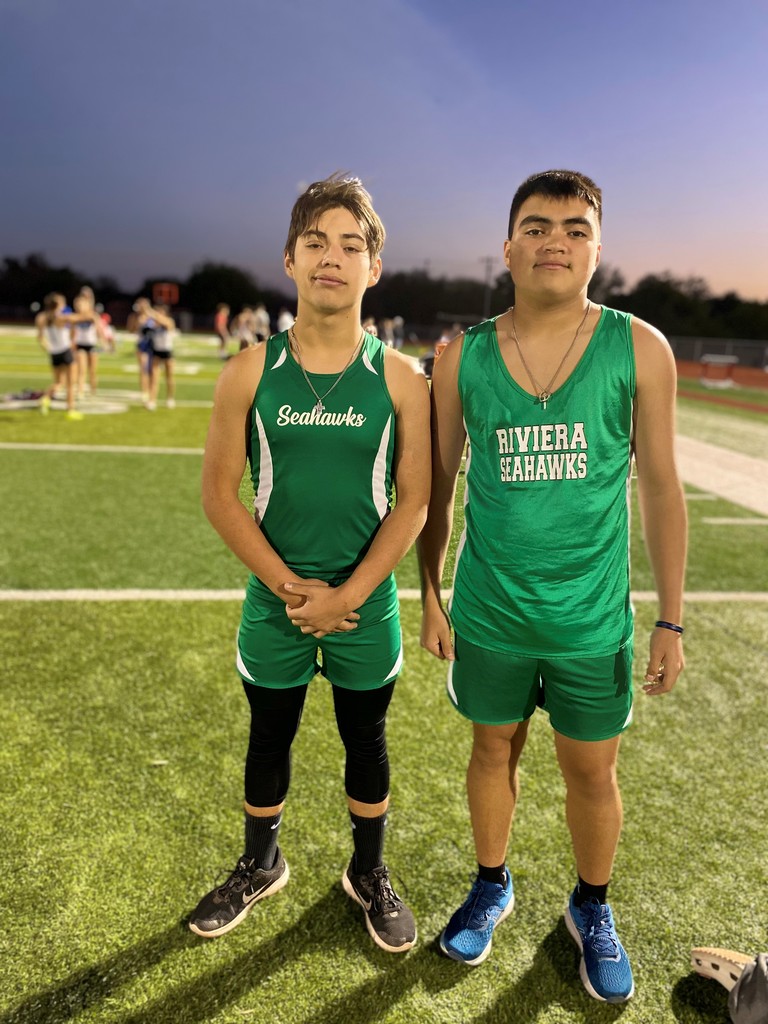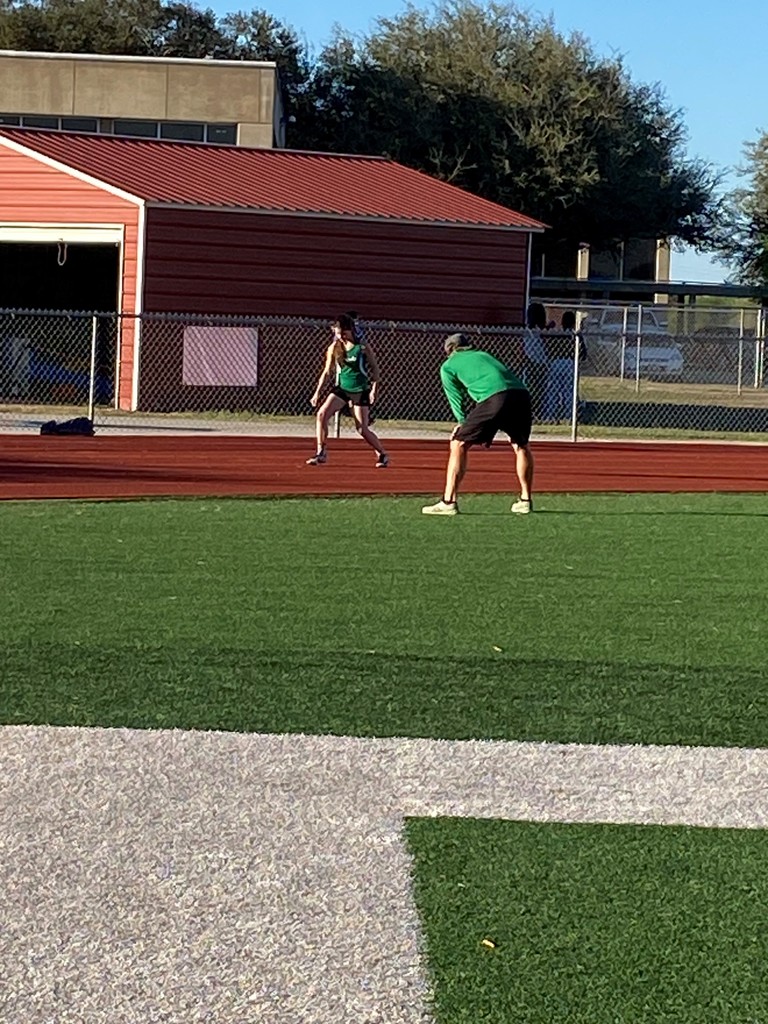 SENIOR FORMAL RETAKES: Will be offered to seniors who asked for a retake. ENVIRONMENTAL CASUAL PHOTOS: All seniors will take a more personal portrait showcasing their individuality, style, and campus. The senior will provide their own wardrobe (compliant with school dress code) that showcases who you are in your day to day, your achievements, and your personality Friday, March 10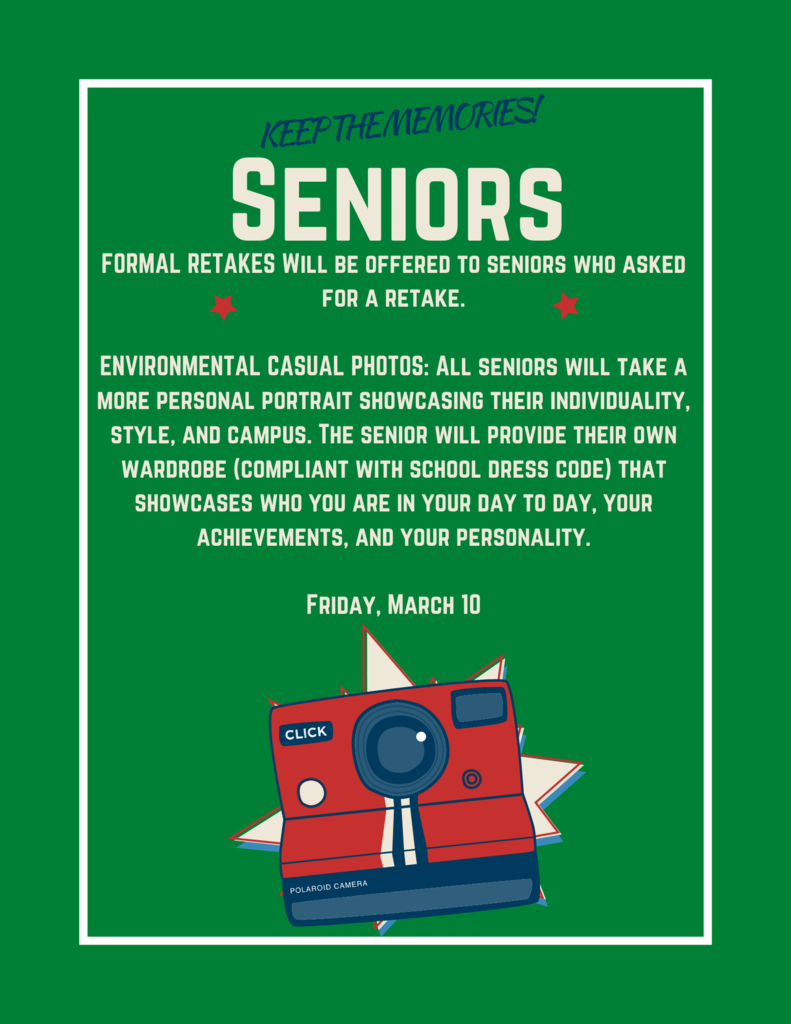 Our local Business Professionals of America chapter from Kaufer Early College High School competed in a state competition, in Dallas, from March 2nd – March 5th. 19 of our Seahawks competed in 13 different business-related categories with students from around the state. Our students enjoyed the competitions, networking opportunities, and a fun-filled weekend. Our local BPA chapter will begin preparations for a return to next year's state-level competition in the coming weeks. Attending BPA Officers: Gianna Cantu, Riana Trevino, Ian Mayberry, Isabel Hubert, and Elizabeth Lugo BPA Sponsor: Elias Arredondo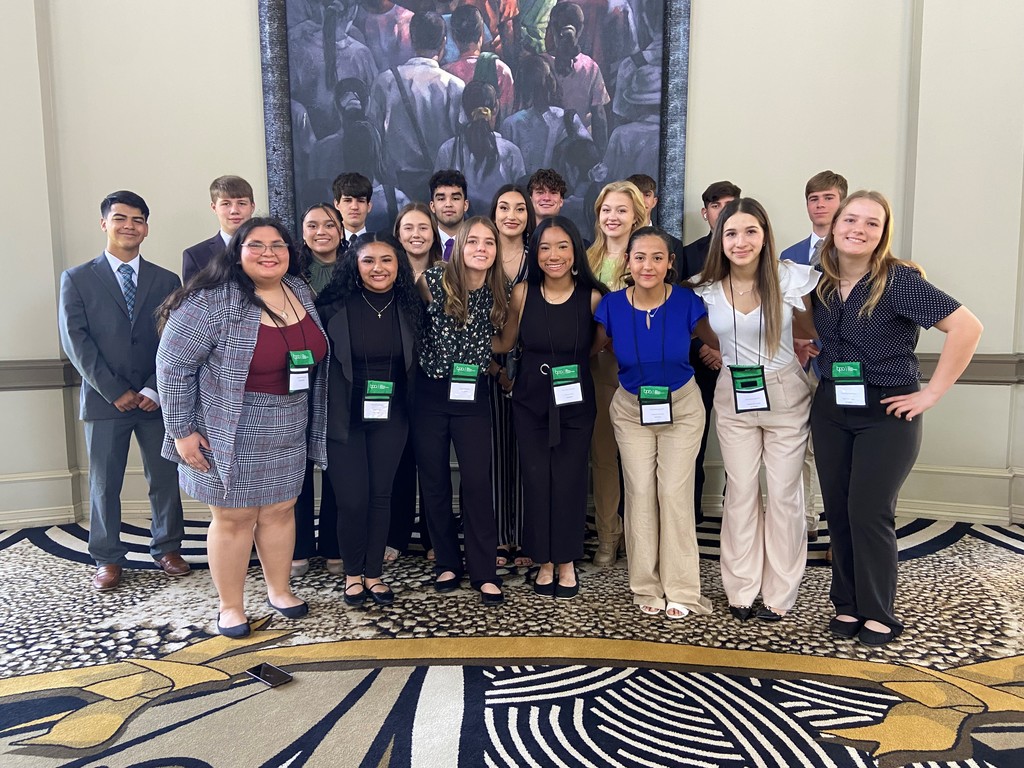 The SG track meet scheduled for this Thursday (3/9) has been rescheduled for WEDNESDAY (3/8).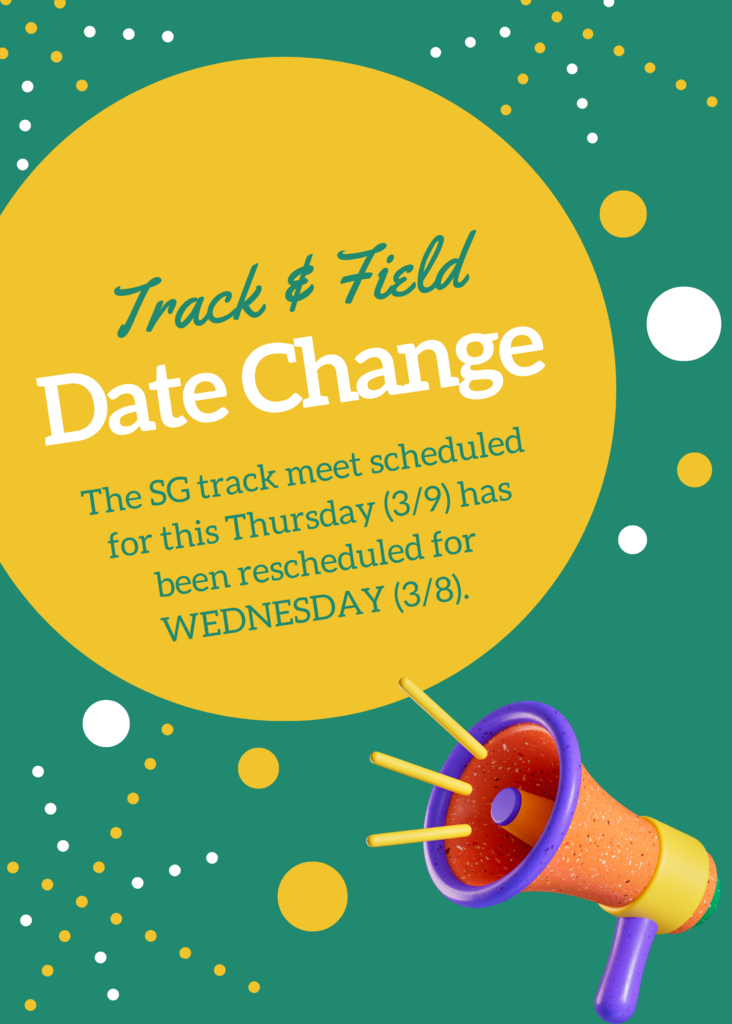 This past Friday, De La Paz Middle School Student Council hosted its Beach-Themed Spring Fling Dance. The students had a blast! We even received a special visit from the Lady Seahawks Softball Team! Also, our very own Kaufer ECHS student, Landon Guevara-Longoria, was the DJ for the dance. Thank you to Mrs. Yaklin, student council members, parents, and teachers for supporting De La Paz Middle School students and creating a great, fun-filled evening.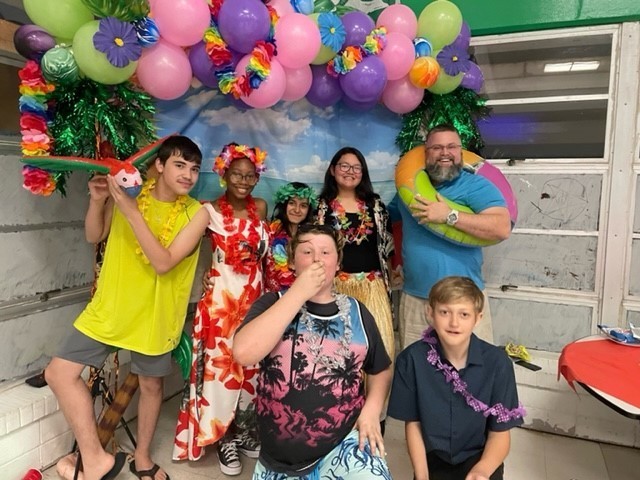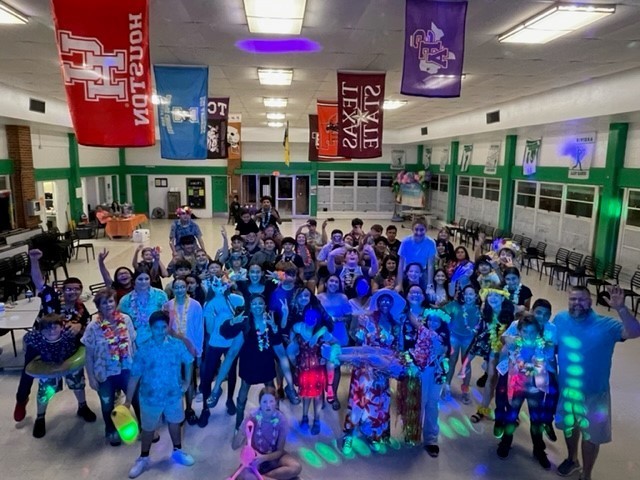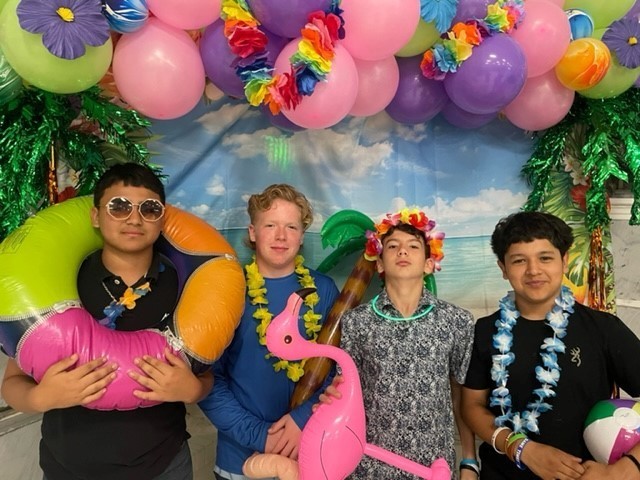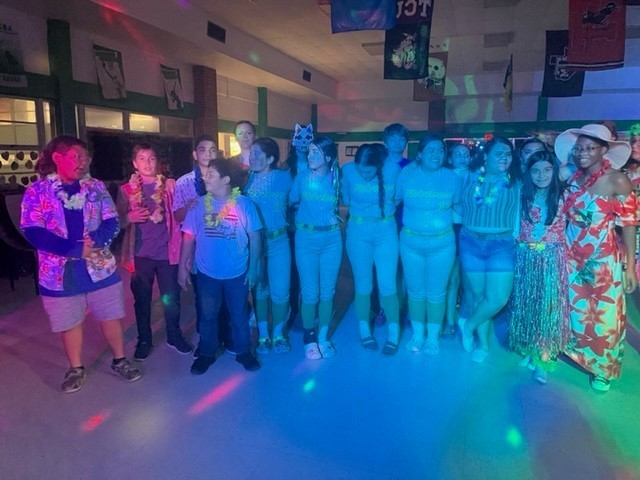 Congratulations to the 2A Game Grade Team of the Week! Riviera--The Seahawks went 5-1 on the week including 5-0 in tournament play defeating Rockport (JV) 4A, Aransas Pass (3A), San Diego (3A), Rockport Fulton (#25 4A) and Boling (3A).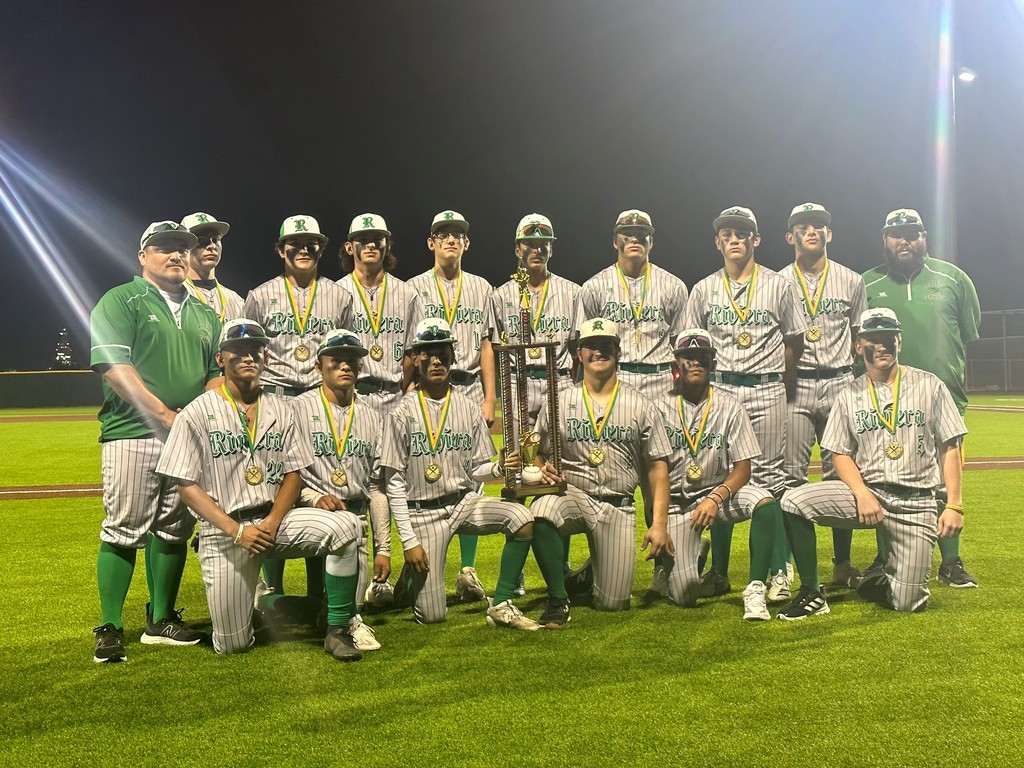 Help Riviera ISD Celebrate Texas Public School Week from March 6th through March 10th. Show your Seahawk spirit by participating in the dress-up days.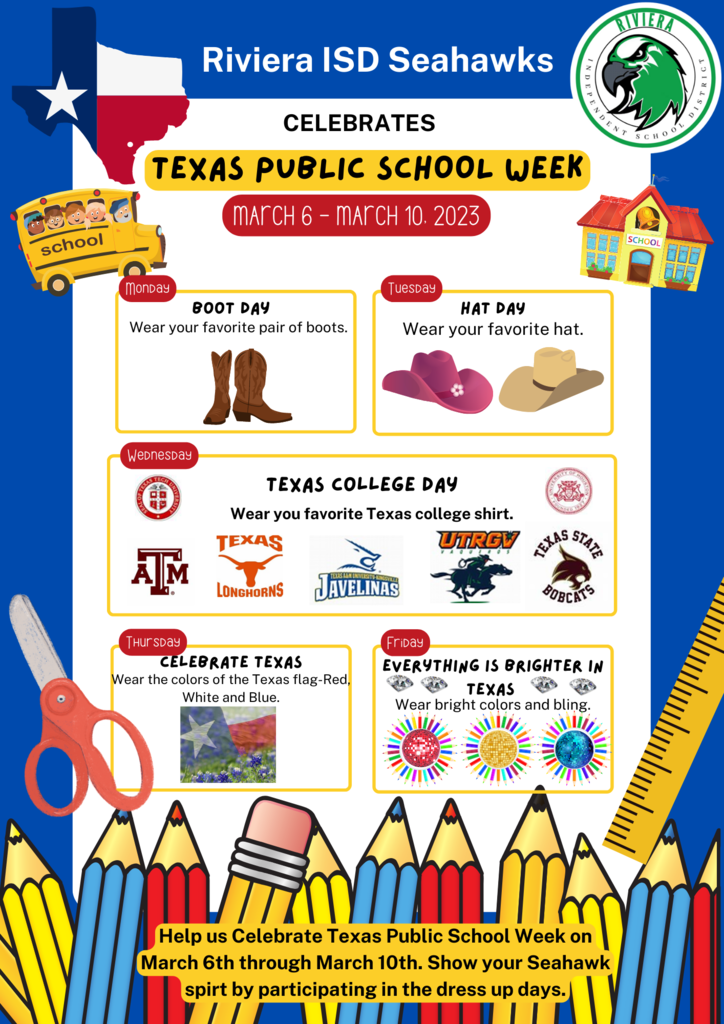 The Riviera Seahawks are the 2023 Best of the Bay Tournament Champions. The Seahawks went 5-0 on the weekend with wins over the following. . . Rockport JV 5-1 Aransas Pass 6-5 San Diego 4-2 Rockport Varsity 10-2 (Semi Finals) Boling 10-5 (Championship) These young men played their tails off all weekend to earn this tournament victory. We look to carry this momentum into the rest of the regular season and into district play. We had three athletes be nominated to the All-Tourney Team. Seferino Gutierrez (Fr.) Jake Colston (Sr.) Aidan Arreola (Fr.) These young men along with their teammates lead the way to the tournament victory.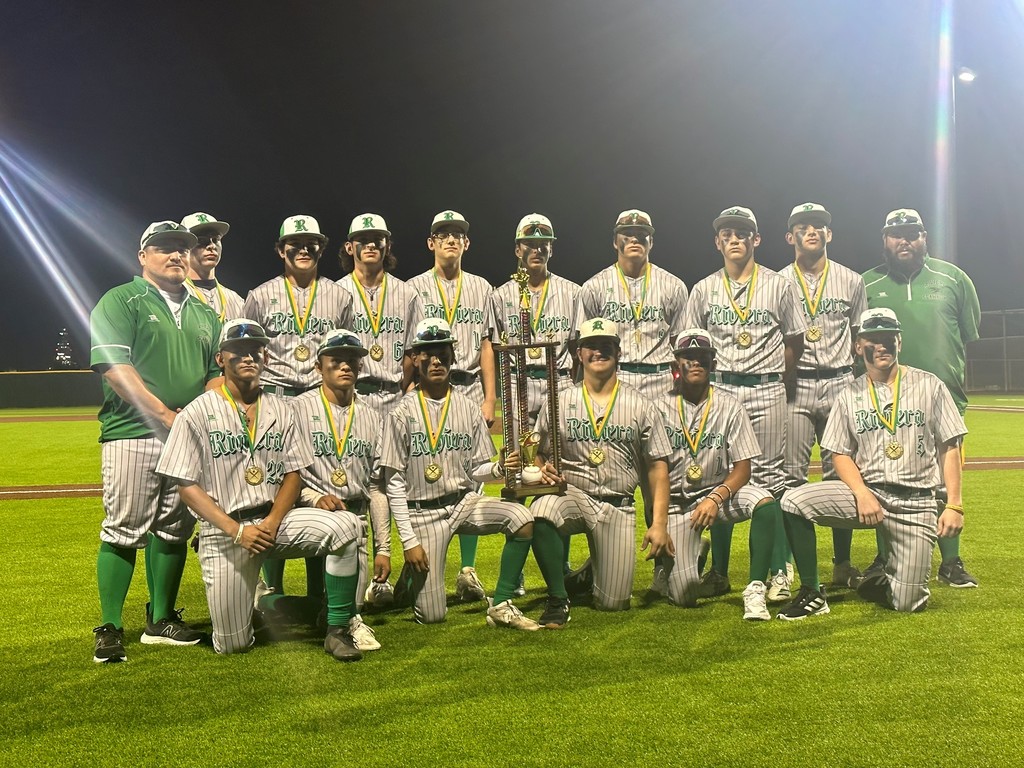 Amazing day for our Lady Seahawk Sienna Colin. She lifted in her 1st Regional Championship and hit PRs for all 3 lifts: squat 300, bench 170, and deadlift with a 290 to move into fourth place. Bringing home a medal.#SeahawkStrong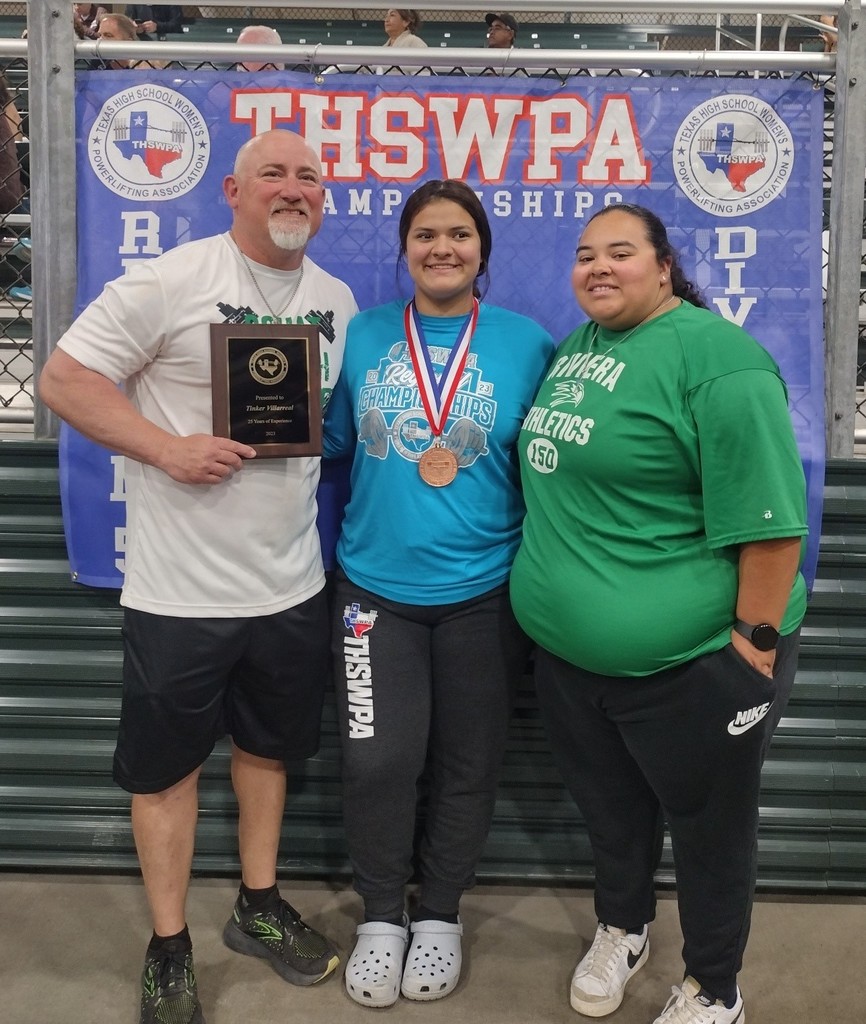 De La Paz Middle School would like to recognize our Hurdle Engineers for this year's home track meets. Their first run was Feb 25th and they do a GREAT JOB! Our huddler engineers were selected by our Head Track Coach, Joey Rendon. They represent Riviera ISD's Athletic Program with discipline and fulfilled their role dutifully. Last night, March 2nd, they engineered the hurdles expediently and helped the track meet run smoothly. In addition to serving as hurdle engineers, they also assisted in passing out ribbons to all the track athletes throughout the meet. In appreciation for their contributions, they received a Riviera Spirit shirt and a complimentary meal. We have 3 more track meets and we look forward to having them out there. Our hurdle engineer team is comprised of students in grades 6th, 7th, and 8th grade. JOB WELL DONE BOYS!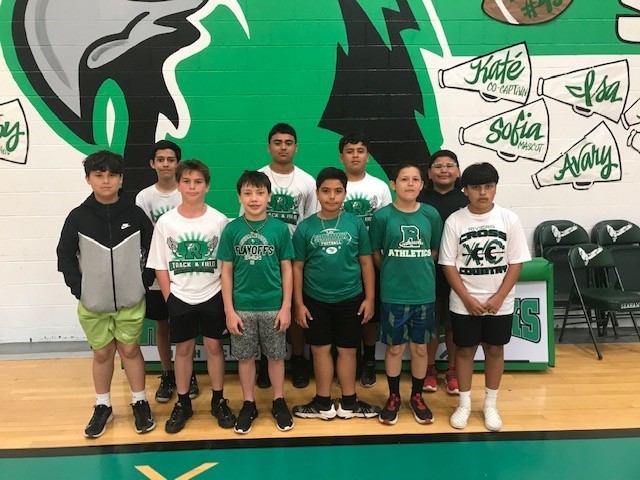 Throughout the week Riviera FFA members have been seen throughout our community spreading the word on the importance of agriculture! Celebrations started last week with our Texas FFA Coloring Contest. Contestants from Kindergarten through 5th grades at Sarita and Nanny Elementary competed in their respective divisions. The coloring contest winners are as follows: Kinder and 1st Grade Division: Piper Elizondo 2nd and 3rd Grade Division: Emery Baker 4th and 5th Grade Division: Keegan Davis Each division's winning coloring page was submitted to the state for the state coloring contest. We appreciate our elementary contestants participating. Coloring pages are being displayed in the high school this week. Early Monday morning Riviera FFA members greeted students as they were dropped off at Nanny and Sarita Elementary. On Tuesday our FFA Members could be found at Sarita Elementary reading to Tigers in grades Pre-K 3 through 2nd grade. Wednesday FFA Members continued their festivities by being invited to read to our Nanny Elementary Seahawks. Students read in seven classrooms and spent time with our elementary friends. Riviera FFA is continuing their FFA Week celebrations through Friday with their Frugal Farmer Friday Dress Up Day! We appreciate the support of our FFA program through everyone's participation in our FFA Week.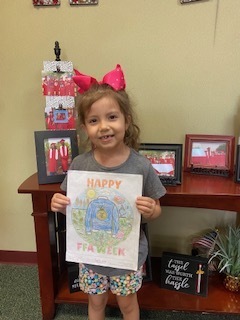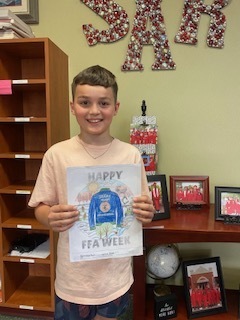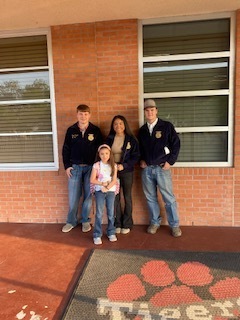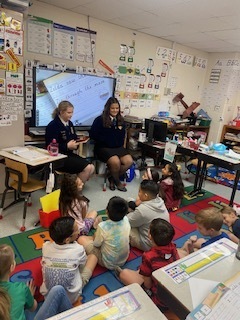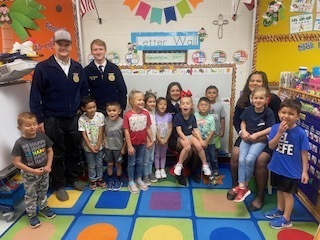 Kaufer Early College High School Grad Order Day is Wednesday, March 8 from 11-1 in the front office foyer.

Big News for Riviera Baseball! Our very own Aidan Andalon was awarded the 2A Hitter of the Week. Nominations came from all over the state and he was chosen as the winner!