Save 3 Lives & Earn Your Red Cord! Kaufer Early College High School Blood Drive will be held Thursday, Feb. 23 from 12:30-5 p.m. at 203 Seahawk Drive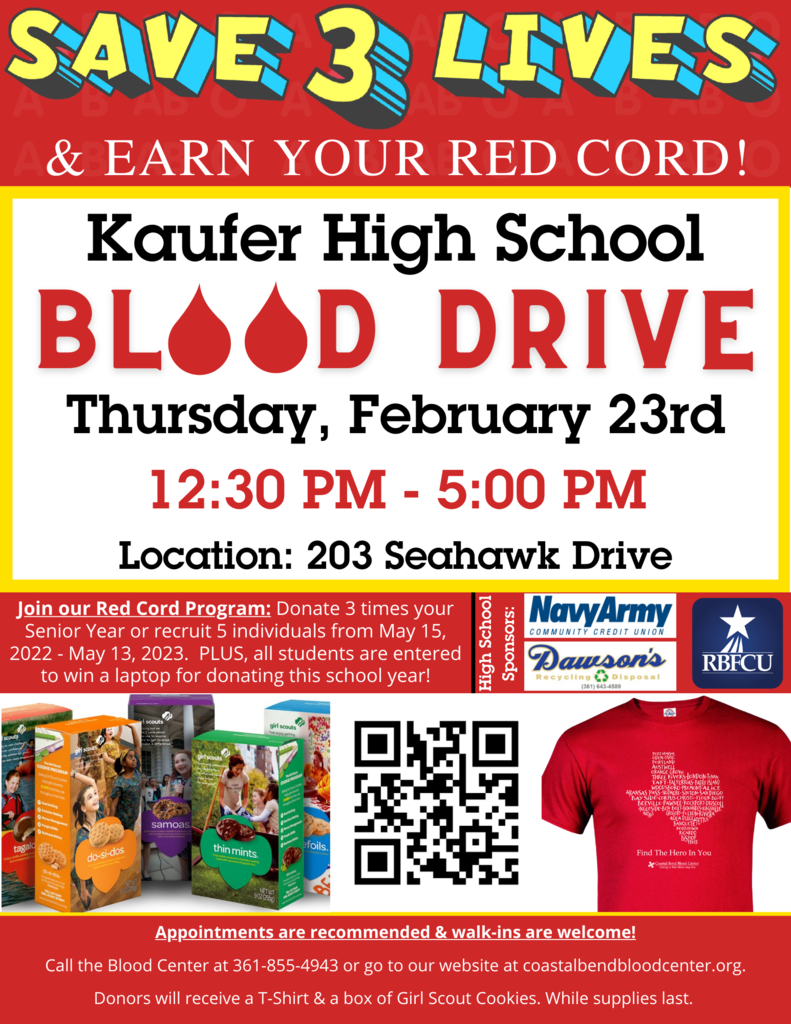 Starting today, 2/6/2023, you can order a sweetheart rose from Nanny's 5th grade fundraiser! Presales will be all week for roses to be delivered on Valentine's Day. Get your orders in, Seahawks!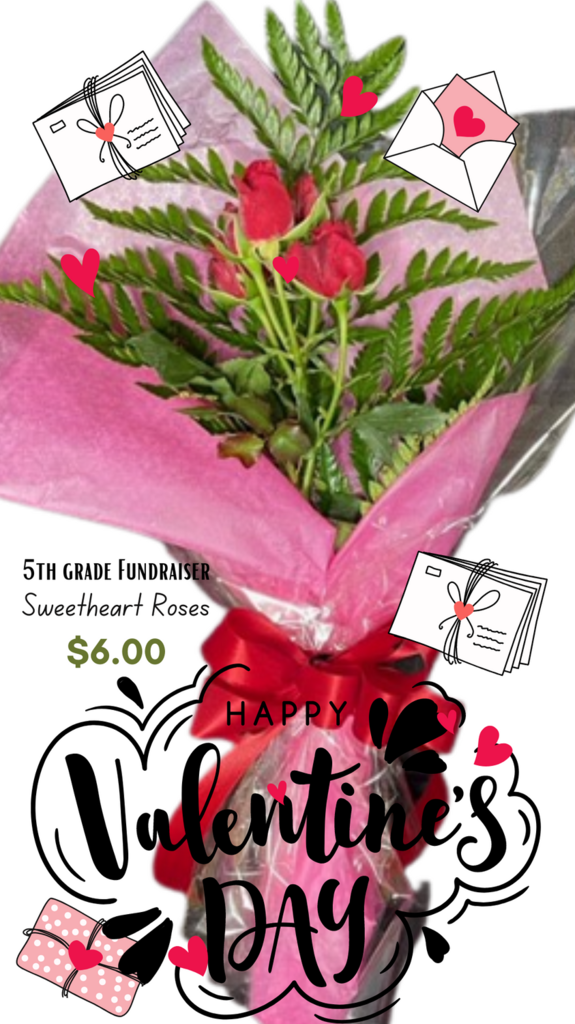 Riviera Seahawk Exhibitors Perhaps you thought that no one saw your late nights in the barn after practice. Maybe you thought no one noticed your time spent feeding livestock before getting ready for school. You might even think that no one cared that you were working on your project on the coldest of our winter days and hottest of our summer ones. We saw you. We noticed. We care. Over the next few days, EVERYONE will see you. You are the best of us and we couldn't be prouder. Good luck at the Kleberg Kenedy County Junior Livestock Show. Sincerely, Kaufer ECHS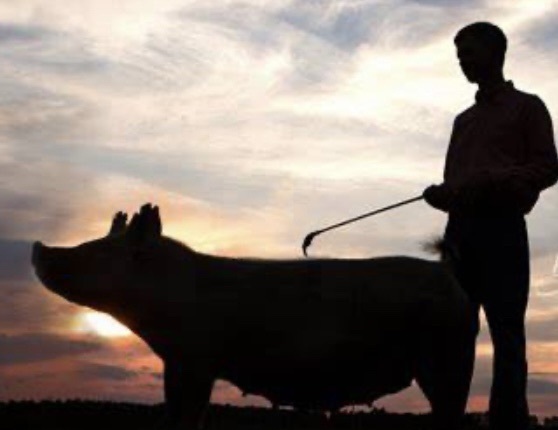 RISD Track and Field Athletes and Parents, Join us for the Mandatory Meeting on Wednesday February 8th at 5:30 pm. See you there, Seahawks!🦅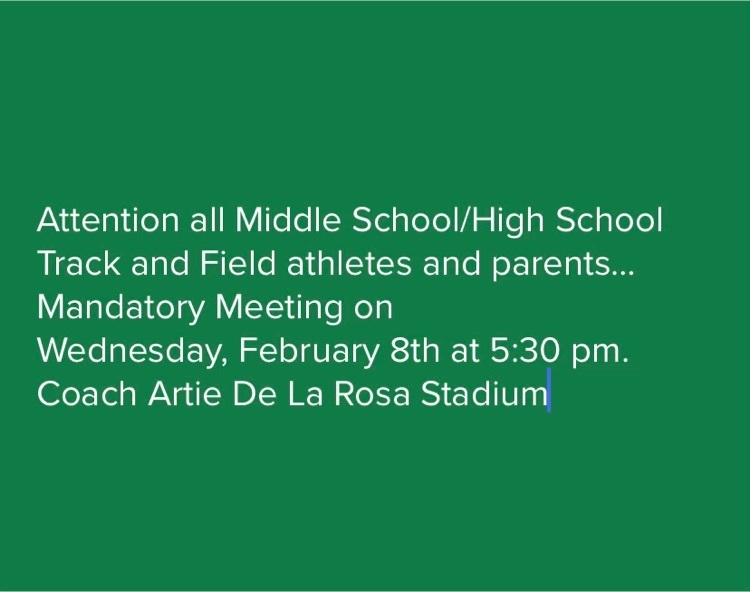 STUDENT ACADEMIES: Riviera ISD Student Academies will be held tomorrow (1/31/23) from 8:00am-12:45pm. Student Academies is available only to those students who received an invitation by hand and through the mail. Students that received an invitation are required to attend school. Breakfast, lunch, and bus pick-ups/drop-offs will be provided. Please call the office for additional information.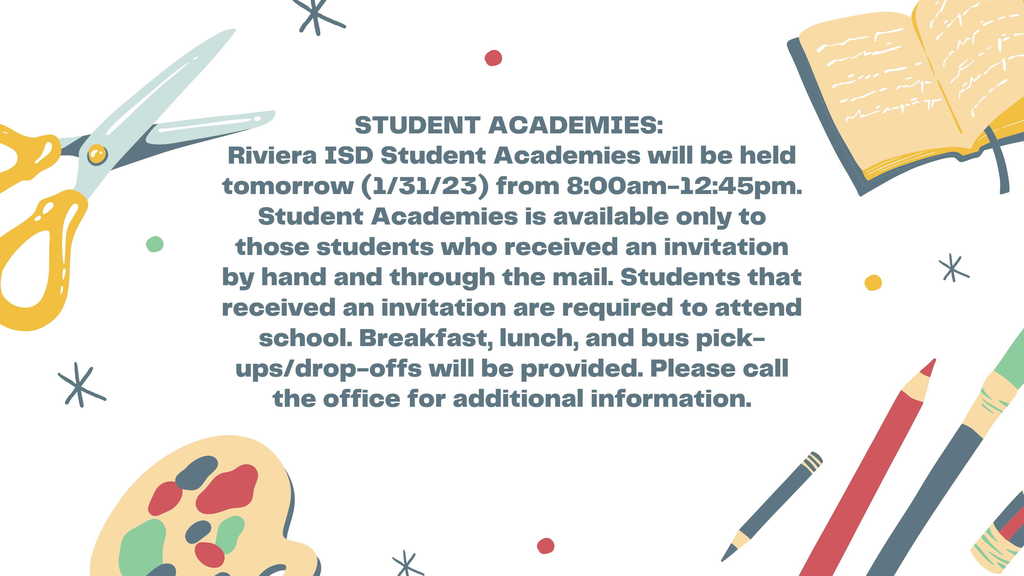 Lady Seahawk Basketball Success!! Congratulations on your JV tournament championship! Players: Aleyda DeLaPaz, Scarlett Cross, Destiny Montalvo, Jayla Clack, Mikaela Castillo, Eliana Arroyo, Emma Valenzuela, Manager: Nereida Moreno Coaches: Callie Luna, Elias Arredondo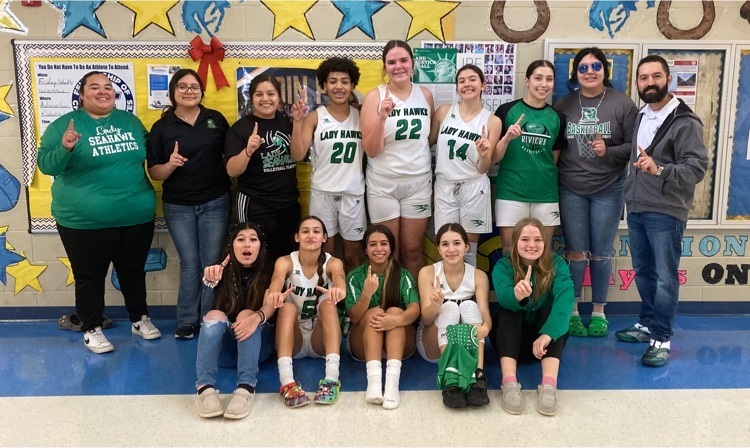 Reminder! Come and have a great time with the Department of Support Services on January 26, 2023, at a FREE BINGO NIGHT! We would like to thank you for choosing Riviera ISD as your school of choice.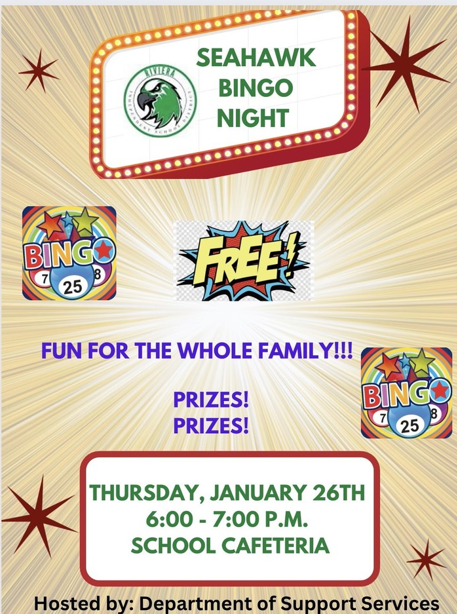 Business Professionals of America— Success!! The Kaufer ECHS chapter competed at the regional leadership conference on Friday, January 20th, 2023 in Corpus Christ. 19 of the 21 participants advanced to the State level of competition in March. 11 first place awards were secured at the regional completion, in team and individual events.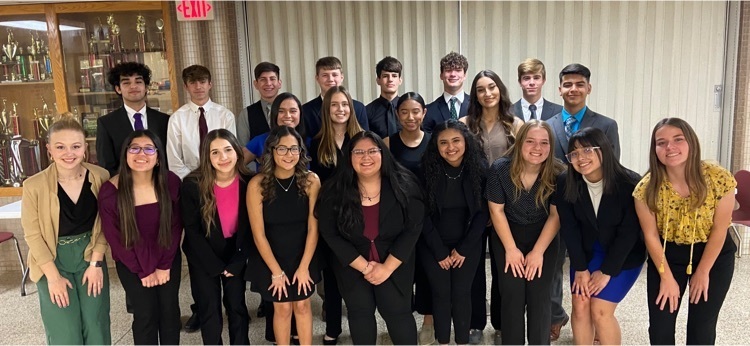 Immerse yourself in history! In U.S. History class, we are going over the great depression and today our students got to interact with a hand-crank sewing machine made in 1907, kindly borrowed from Mrs. Jessica Carranza.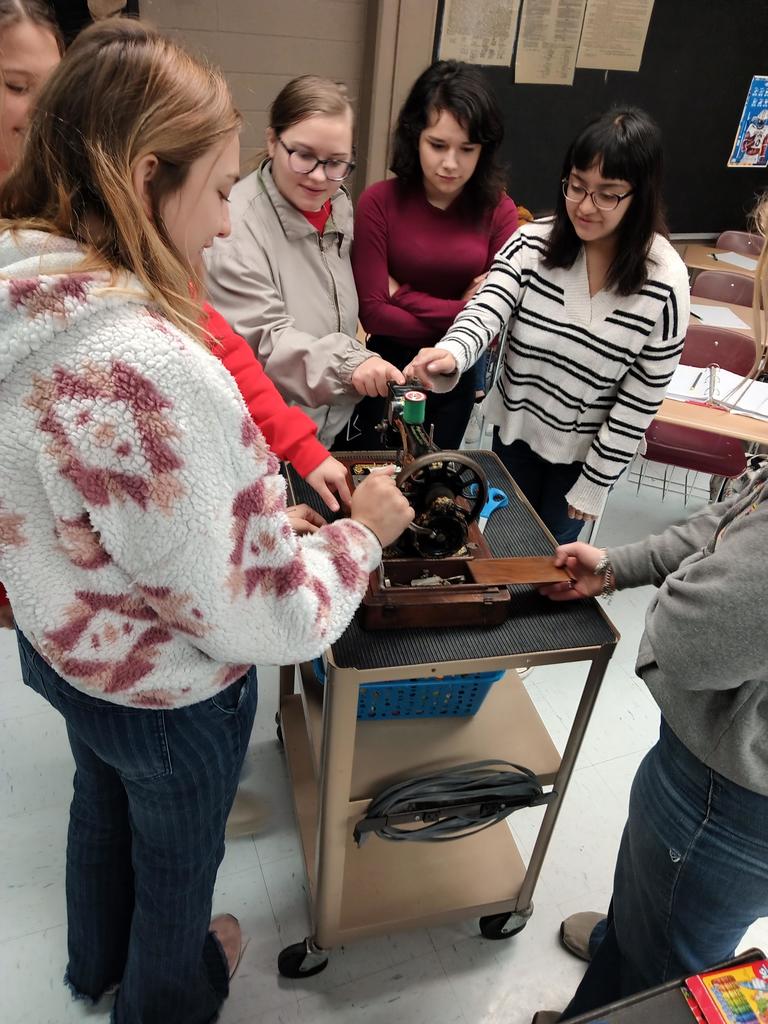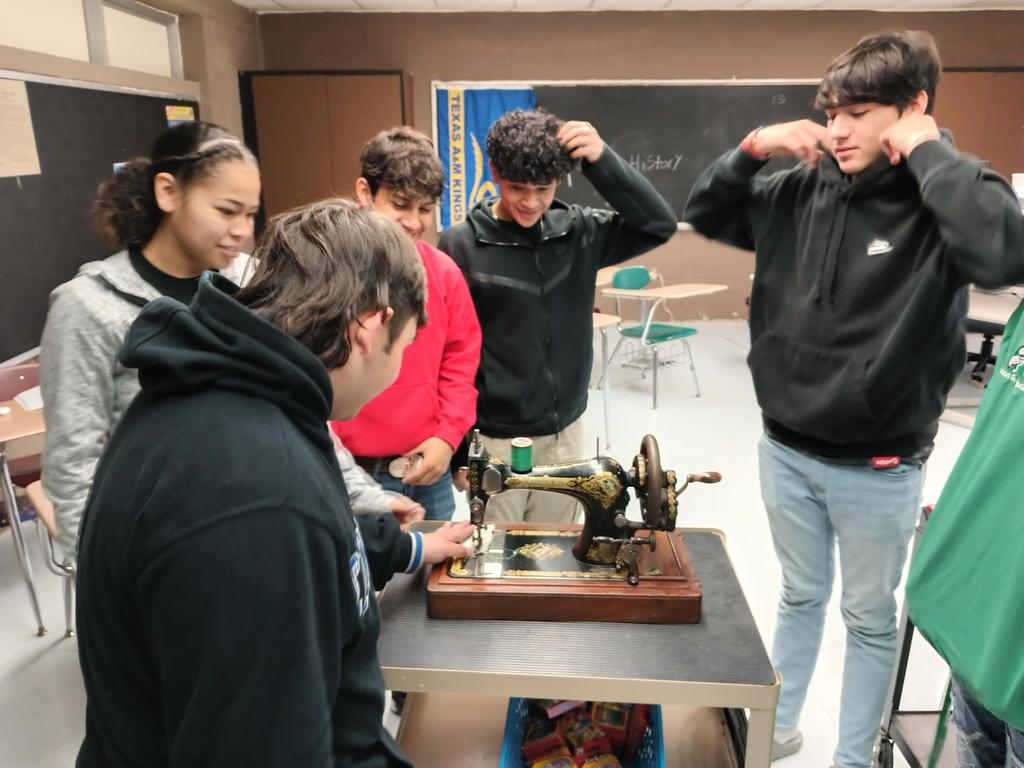 Great two weeks of maxing out in Seahawk Country. These are our Top Seahawks for Power and Speed in Riviera ISD for 2023. Time to Go to Work! Seahawks - Jacob Colston and Nathaniel Ramos Lady Seahawks - Sienna Colin and Olivia Ramos #seahawkstrong #flyfast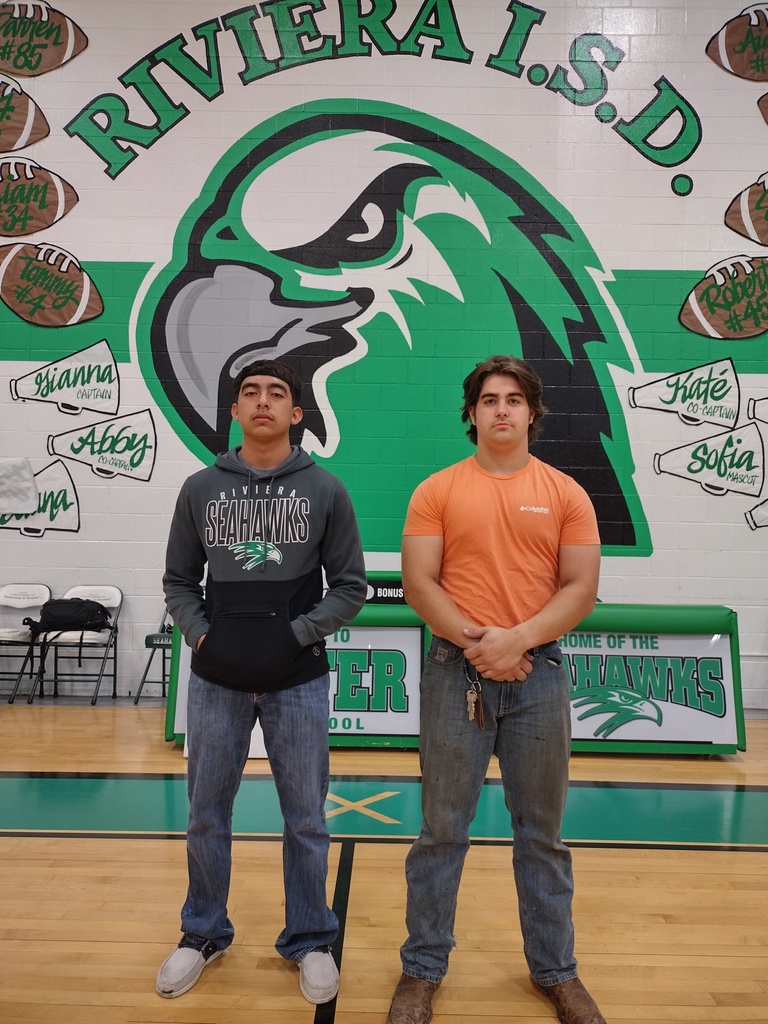 Come and have a great time with the Department of Support Services on January 26, 2023, at a FREE BINGO NIGHT! We would like to thank you for choosing Riviera ISD as your school of choice.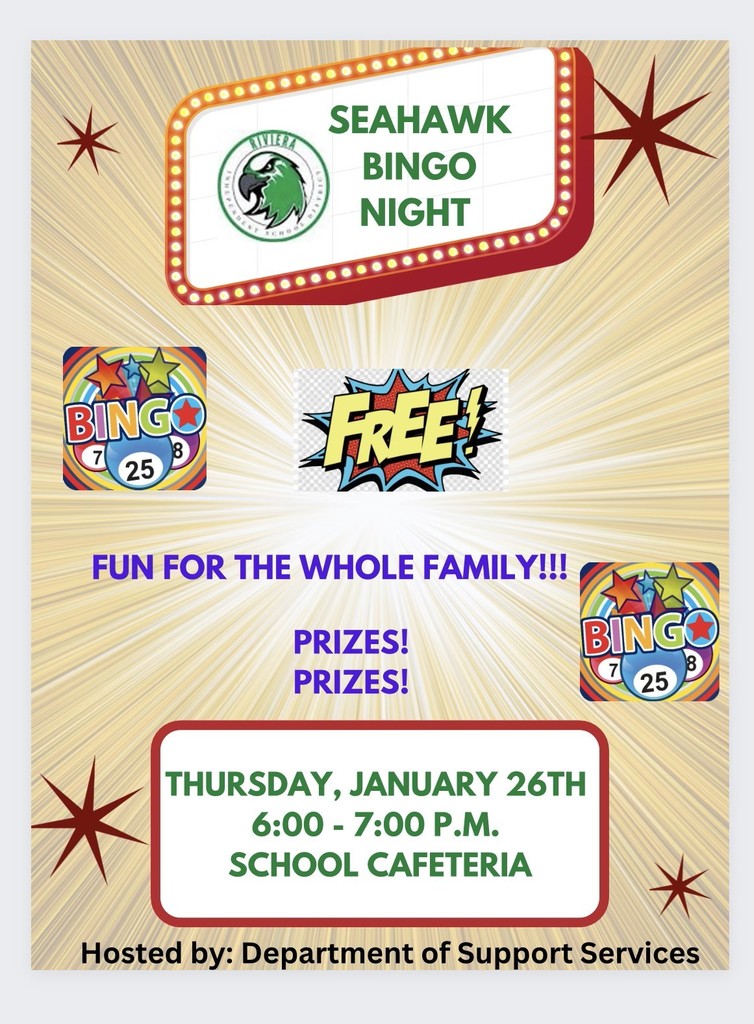 Congratulations to the Lady Seahawks 7th & 8th grade basketball team for winning 2nd Place at the Tournament hosted by Freer ISD. Riviera ISD is SO proud of the Lady Seahawks efforts. Thank you to all the parents, families, and friends who drove to Freer to support them! What an AWESOME job, girls!

Letter from the Superintendent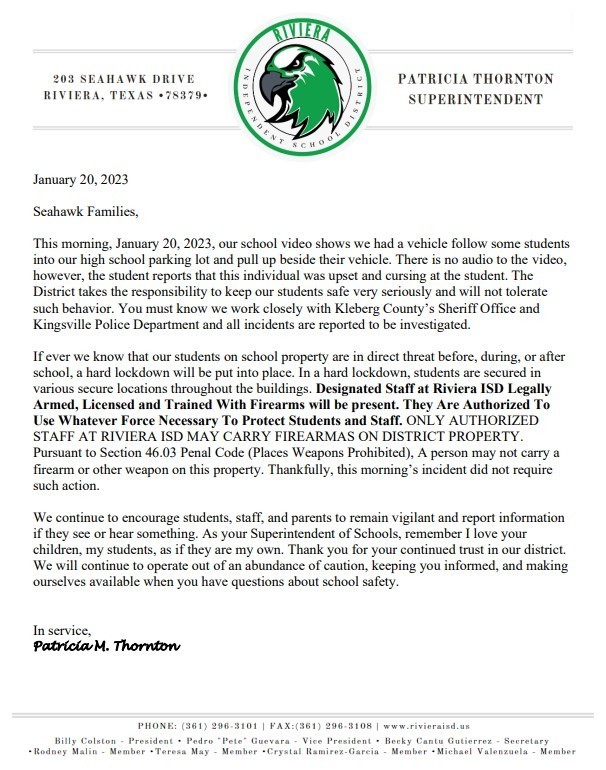 The Lady Seahawk Softball Team will be hosting our Annual Alumni softball game February 11th @ 2:30! To rsvp contact Coach Torres, information is provided on the flyer below. Come out and enjoy the fun!

MANDATORY CHEER MEETING for 2023-2024 Calling all students interested in being a cheerleader or the mascot, grades 6th through 11th! Join us in the Riviera Cafeteria TODAY, January 19th, 2023. Can't wait to see you there!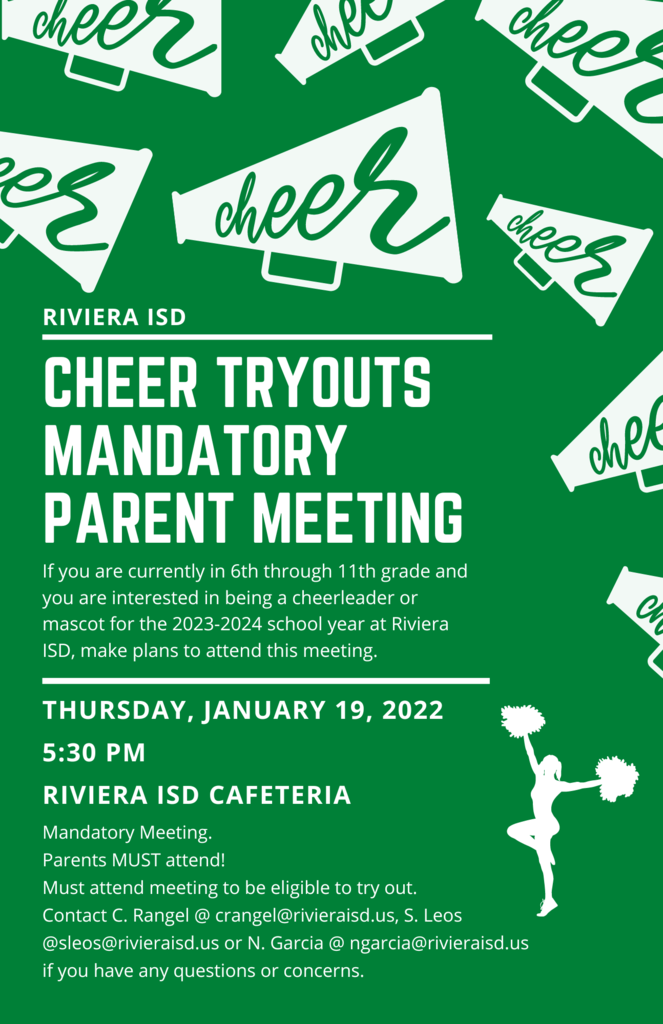 DE LA PAZ MIDDLE SCHOOL SCHOLAR OF THE WEEK - DESIREE QUESADA Desiree is using the Cornell Note-taking Method to take notes on her library book. Cornell Notes are one of the highly effective critical thinking skills taught in Mrs. Jimenez's Class.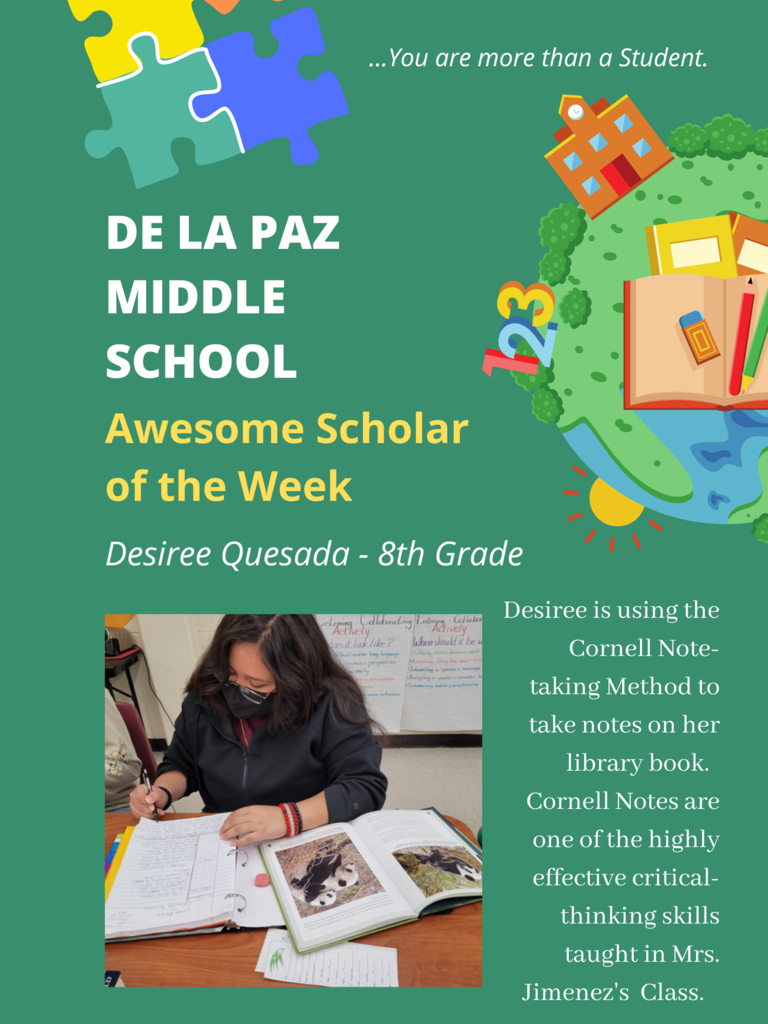 Say Cheese! Reminder that Yearbook Group pictures for class/club /organization will take place this Friday, Jan. 20 in the library.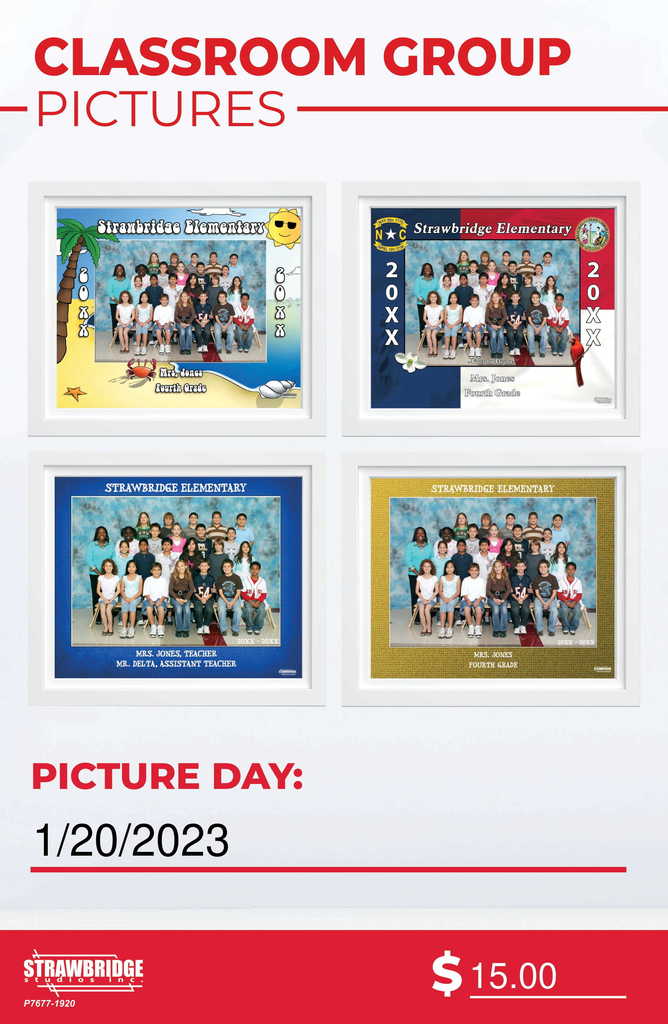 "Let's Fiesta at KKJLS!" Riviera FFA was proudly represented in the Kleberg-Kenedy County Junior Livestock Show Parade Friday, Jan. 6. Our float won the Grand Marshall's Choice Award! Also representing Riviera FFA in the parade were Riviera FFA Queen's Contestants: Maci Rogers, Kami Albus and Gianna Cantu. The KKJLS Parade kicked off the 2023 Kleberg-Kenedy County Junior Livestock Show. Please wish all exhibitors luck as they begin competing in this year's stock show.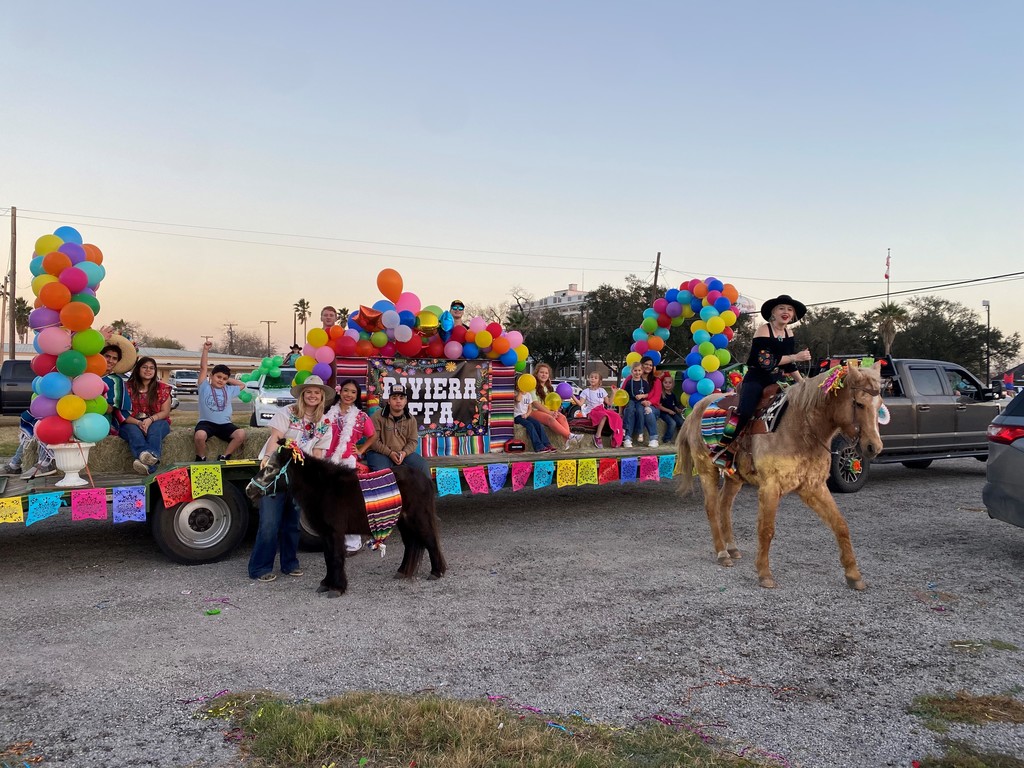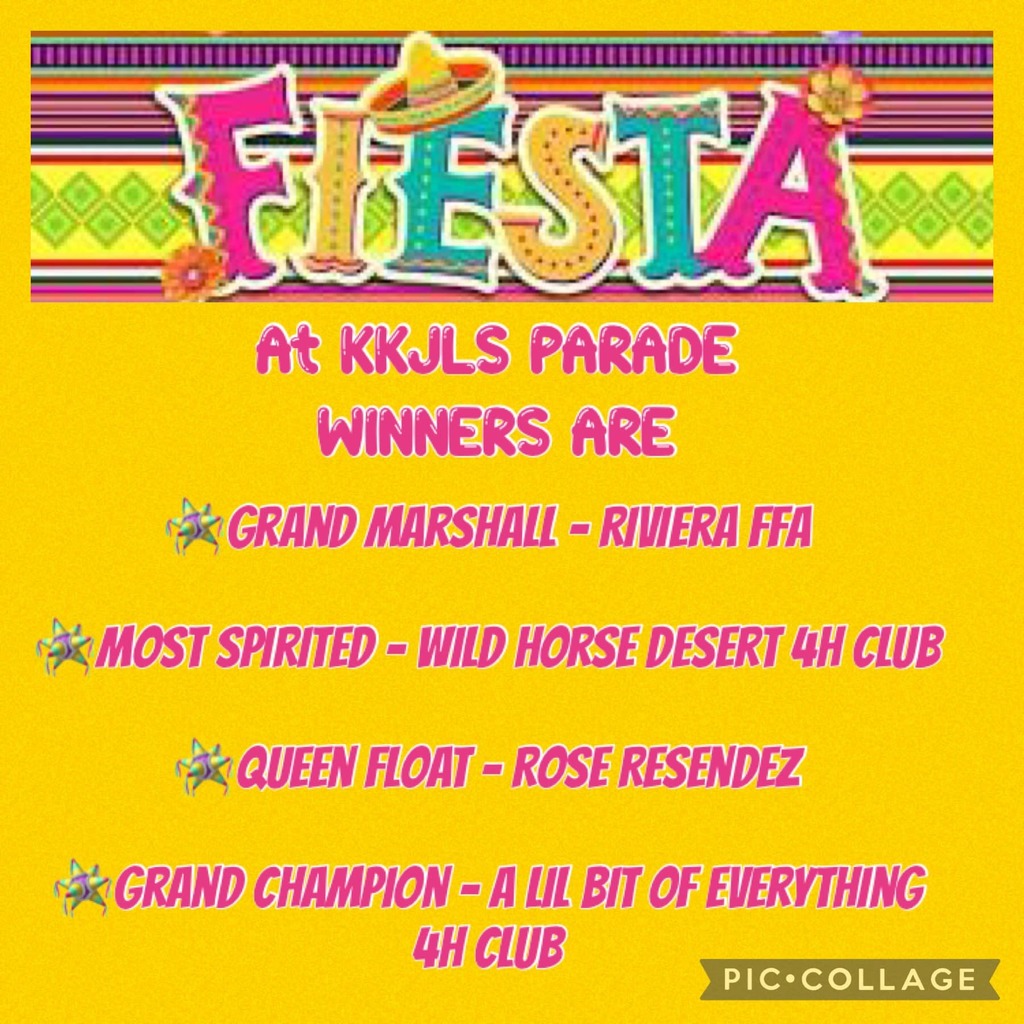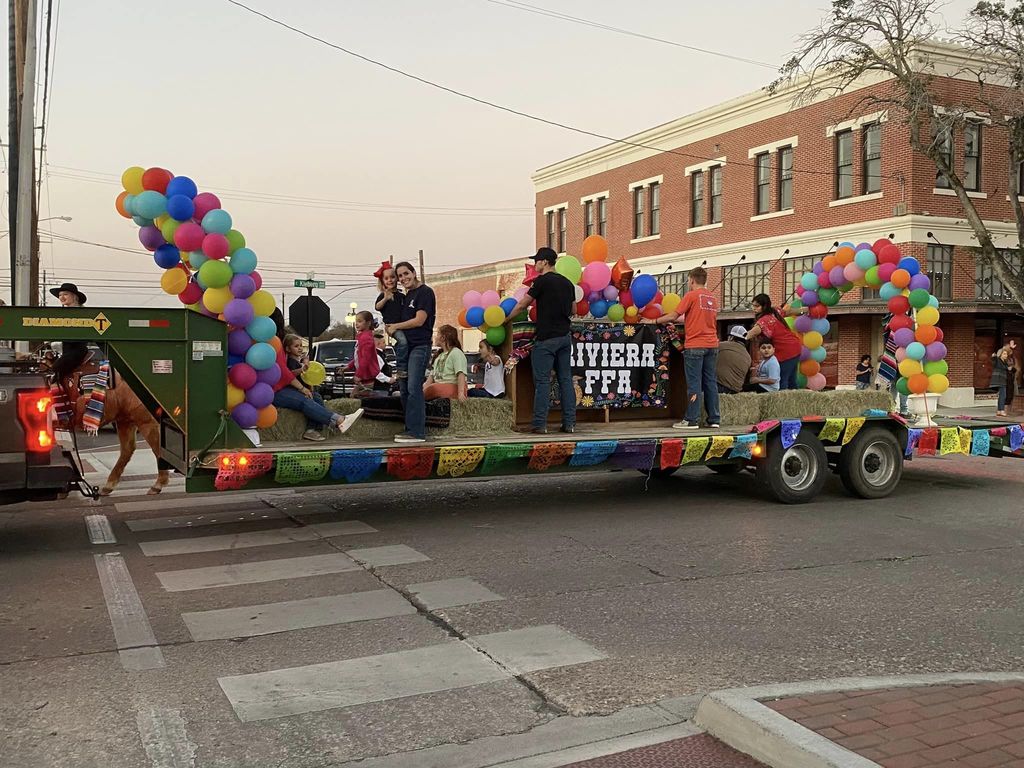 JANUARY DATES TO REMEMBER There will be no school on Monday, January 16th, for the Dr. Martin Luther King Jr. Hoilday.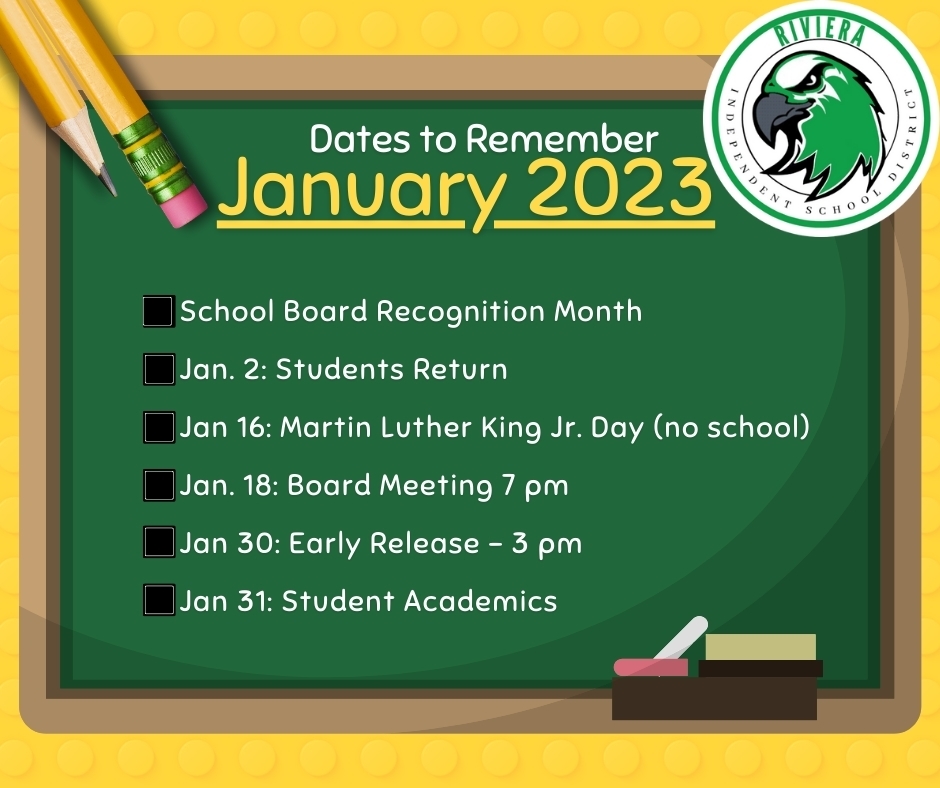 Today, De La Paz Middle School students competed in the 2023 District 32-AA UIL Meet.  The students competed in Spelling, Impromptu Speaking, Oral Reading, Modern Oratory, and Art Smart.  They had a blast competing against all the other schools in our district.  Our DLP middle school students are great representatives!