Senator Morgan LaMantia of District 27 visits Riviera ISD! Senator LaMantia toured our campus and greeted most of the students and teachers in the district. Both the Kaufer and De La Paz campuses had the opportunity to listen to the role a senator plays in the government. The team was also presented with a donation for student activities! Thank you, Senator LaMantia!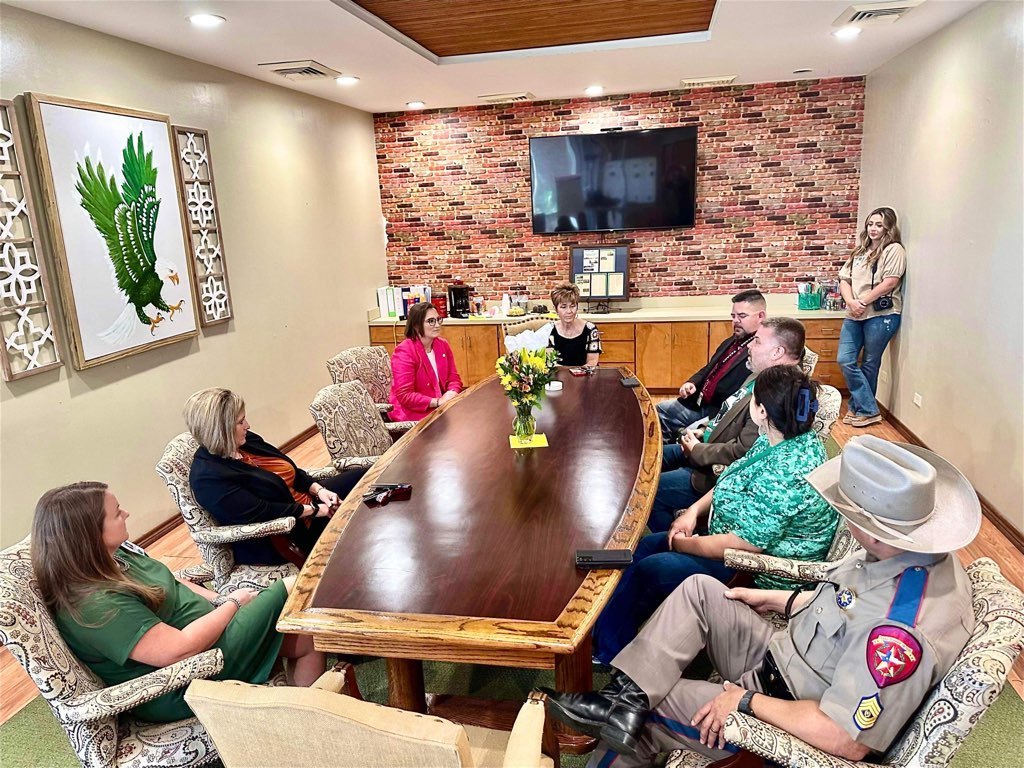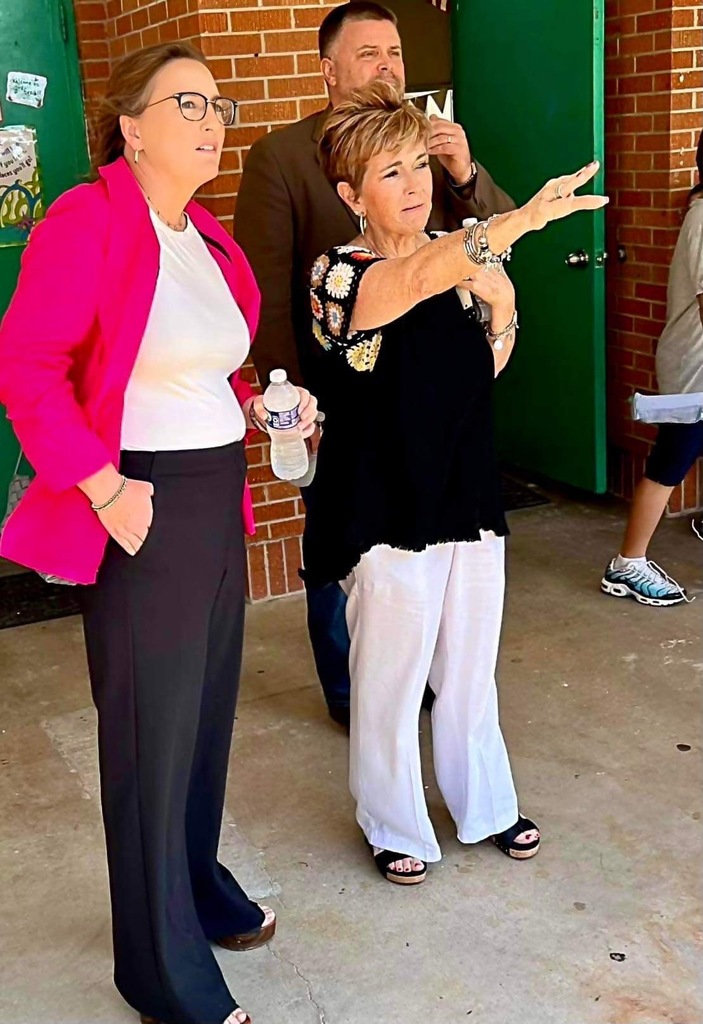 Consequences for Our Choices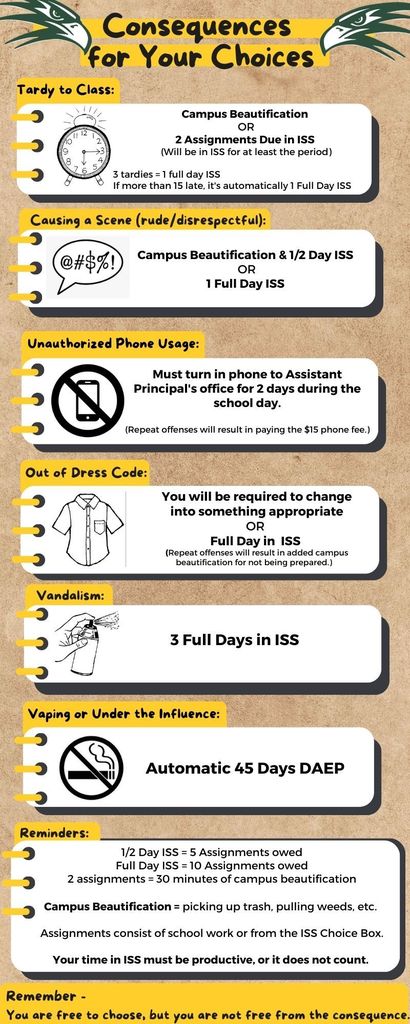 Mrs. Schubert's Wildlife Management class is taking advantage of the lack of rain South Texas is currently experiencing. The class has placed water level poles in the pond on the school farm. Throughout the year the class will record water levels and observe any corresponding wildlife present as the water levels rise.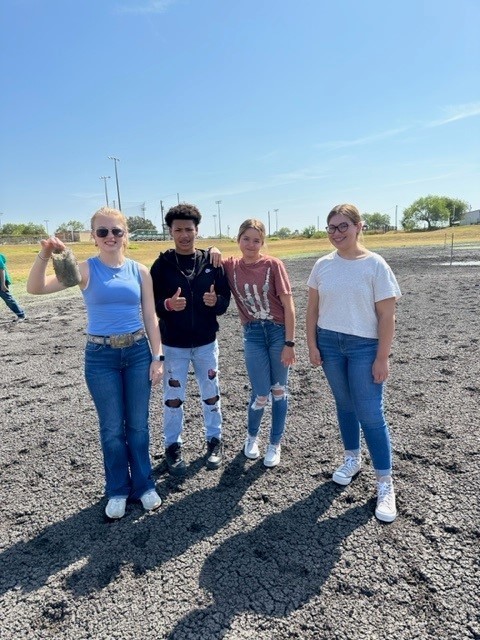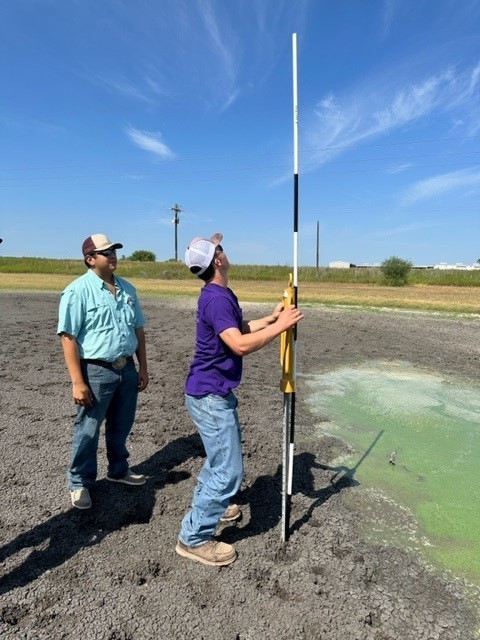 Kaufer ECHS Parent Meetings POSTPONED Meetings will be rescheduled after the start of the college semester.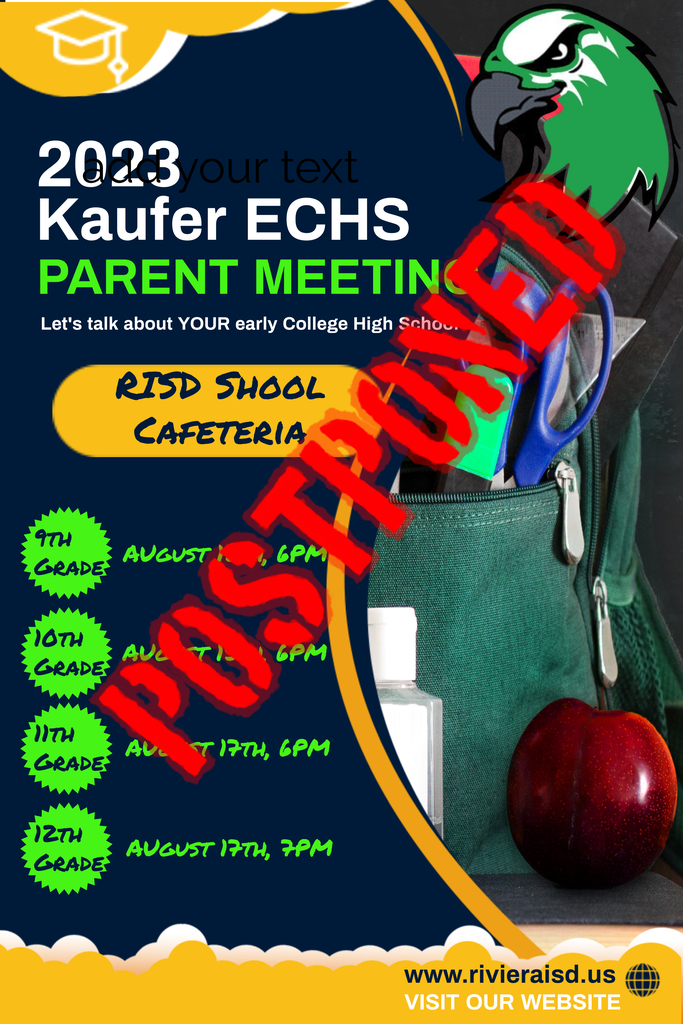 Who's ready for Friday Night Lights and Little Seahawks? Come join us for our first game! See flyer for details!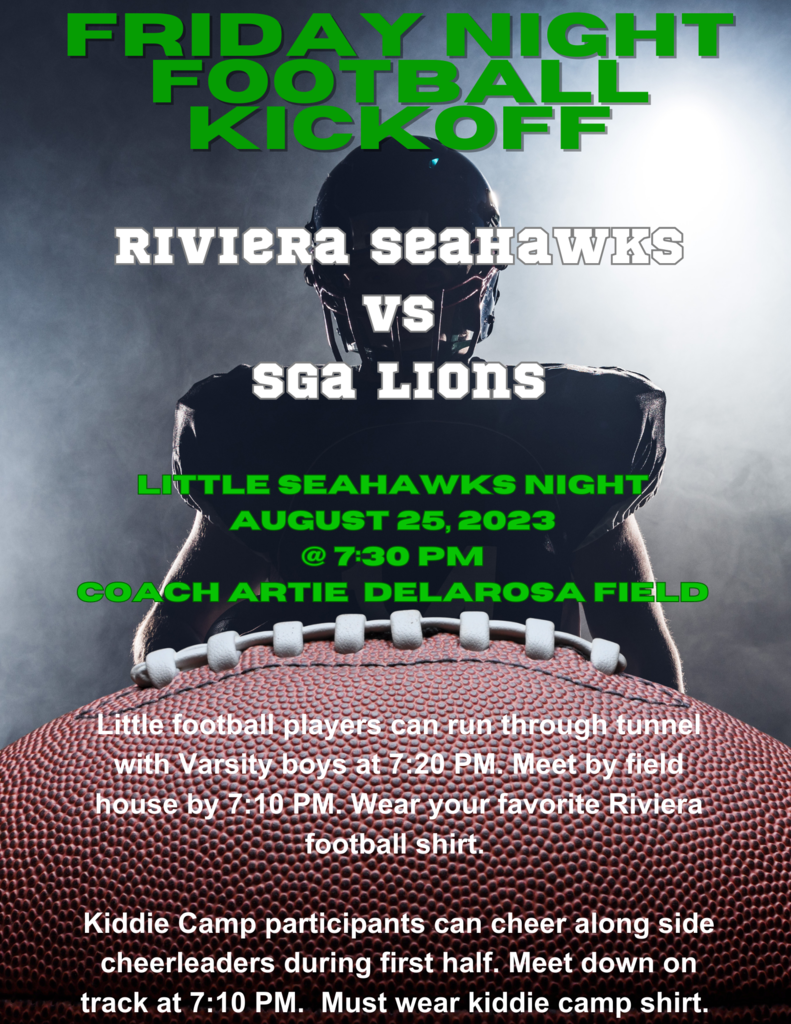 Music to our ears! Help support our MIGHTY Seahawk Band by jamming in school spirit!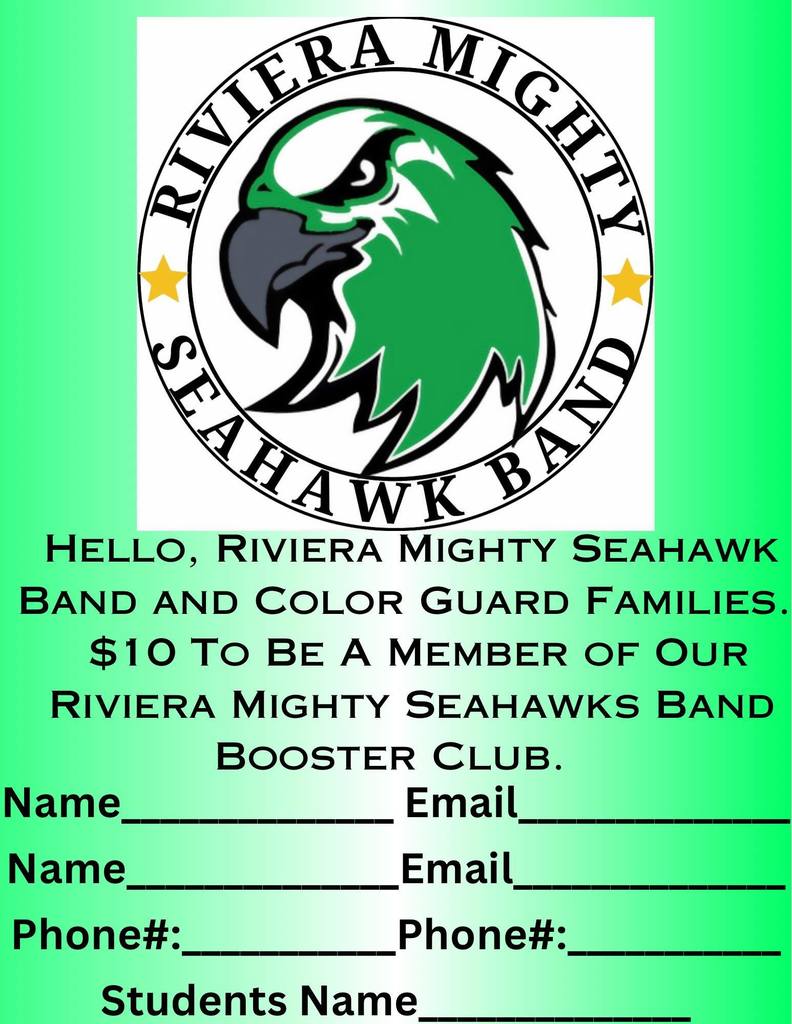 Attention all 7th-12th grade parents. Please see the attached flyer.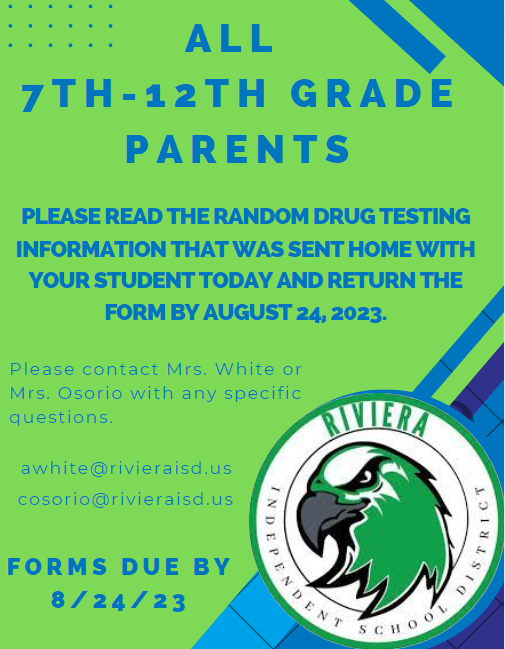 Hollywood actor, artist, and author, Pepe Serna, will be a special guest coming to our Seahawk students!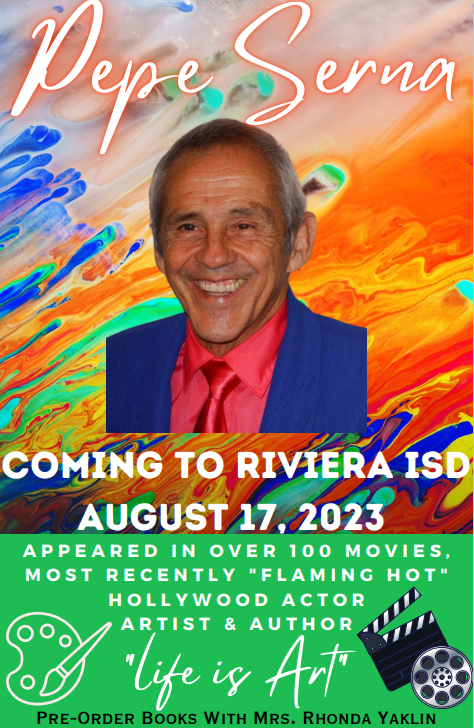 There will be a Jr. High Football parent meeting this Friday at 6pm in the gym. We will be discussing rules and expectations as well as practice schedules throughout the week. Hope to see you there!

Kaufer Early College High School Student Parking Permit available now for purchase starting on August 14th, see flyer for further details.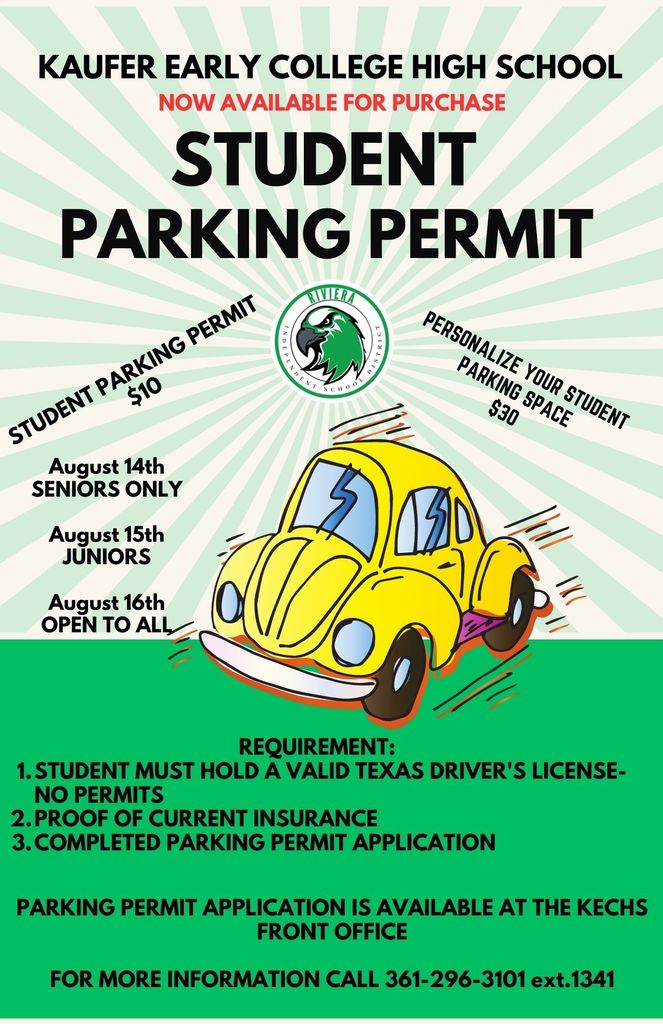 SENIOR SUNRISE Seniors will meet at 6:30 AM at the Artie DeLaRosa Football Field.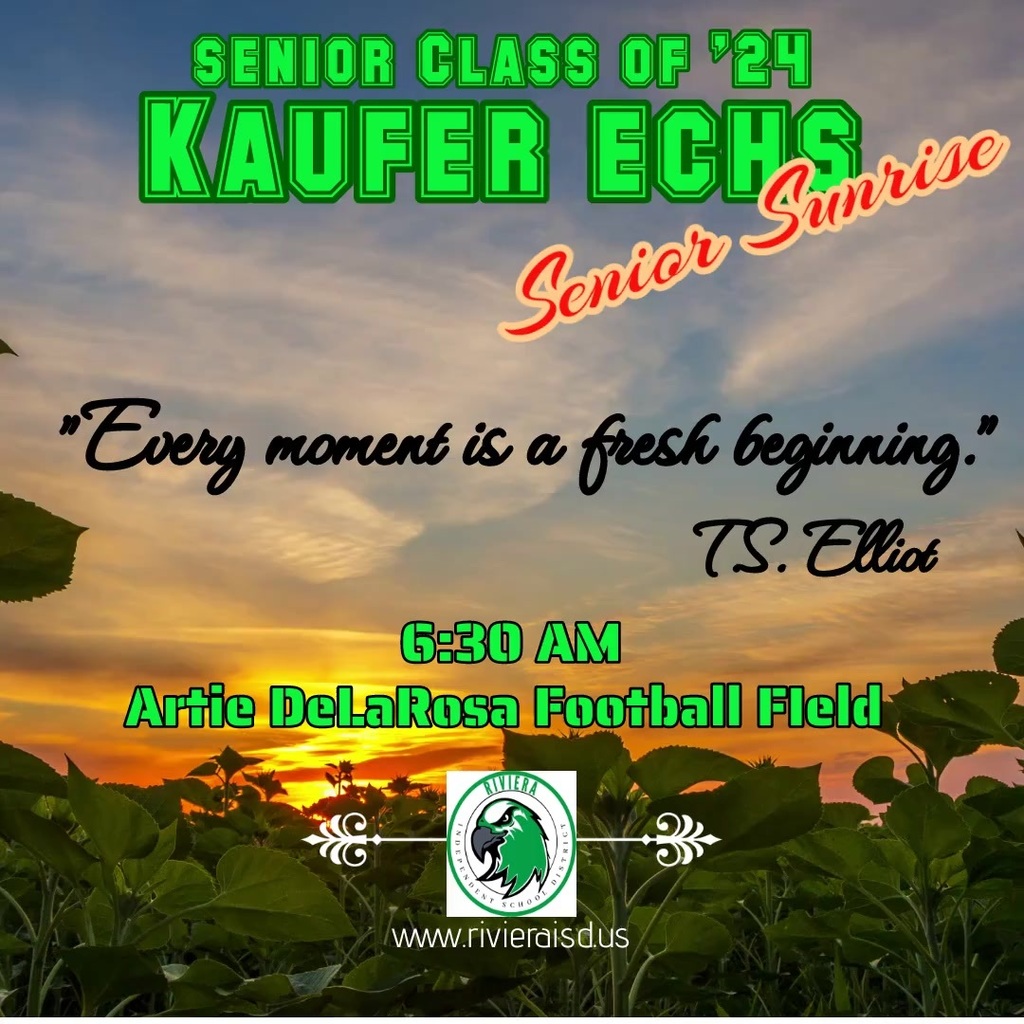 We want YOU to be a part of the Riviera ISD Honors Program! Challenge yourself and soar to greater heights! Scan QR code for an overview of our distinguished program!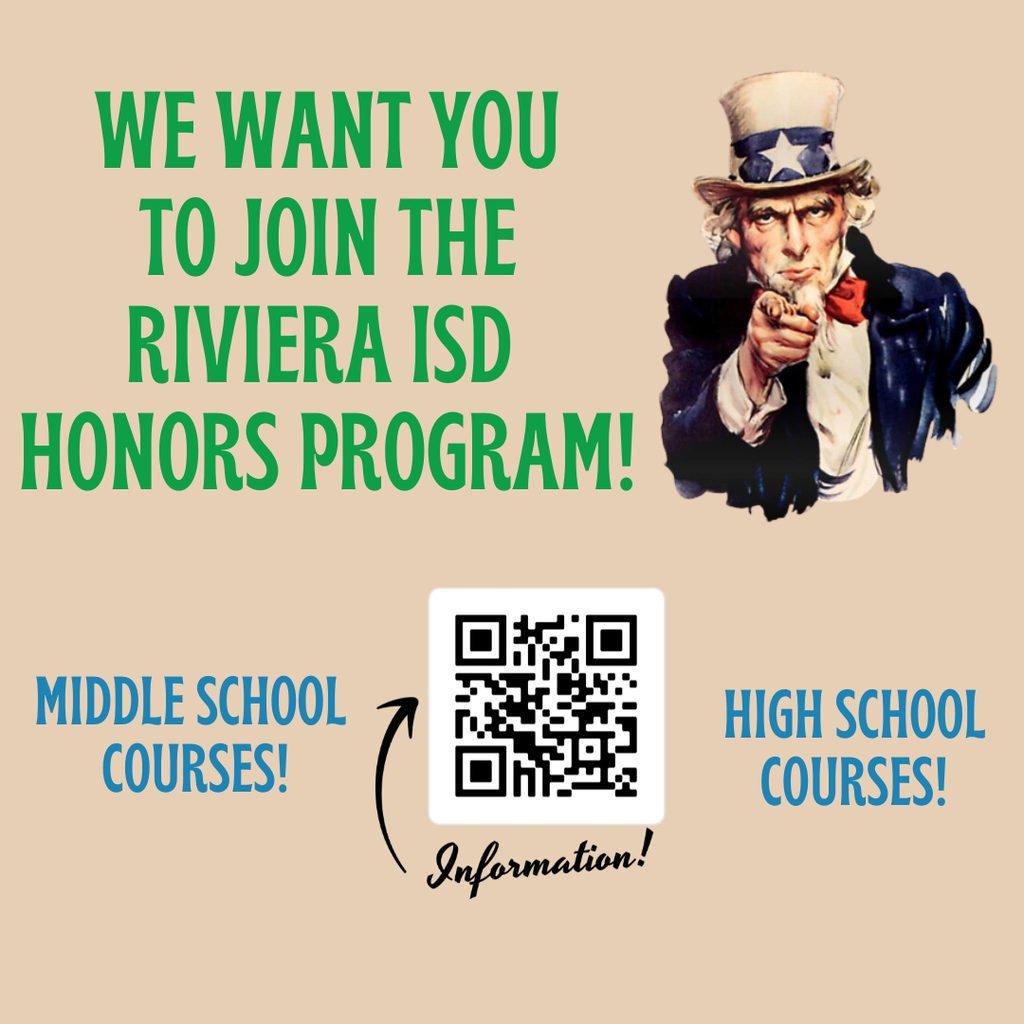 Attention to all students who will be parking at Kaufer ECHS this year: We are excited to offer the opportunity for Personalized Parking Spots. Please see the guidelines, and begin the process by viewing the application online or picking up a packet at Kaufer ECHS.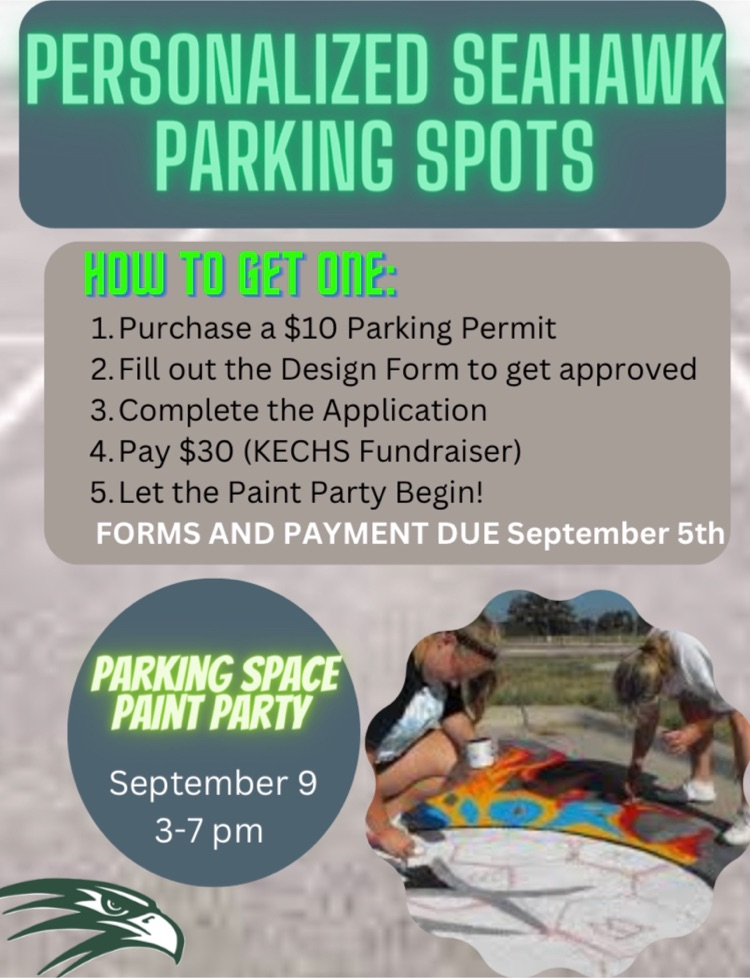 REGISTRATION REMINDER Students will not receive schedules if registration and/or transfer agreements have not been completed before August 8.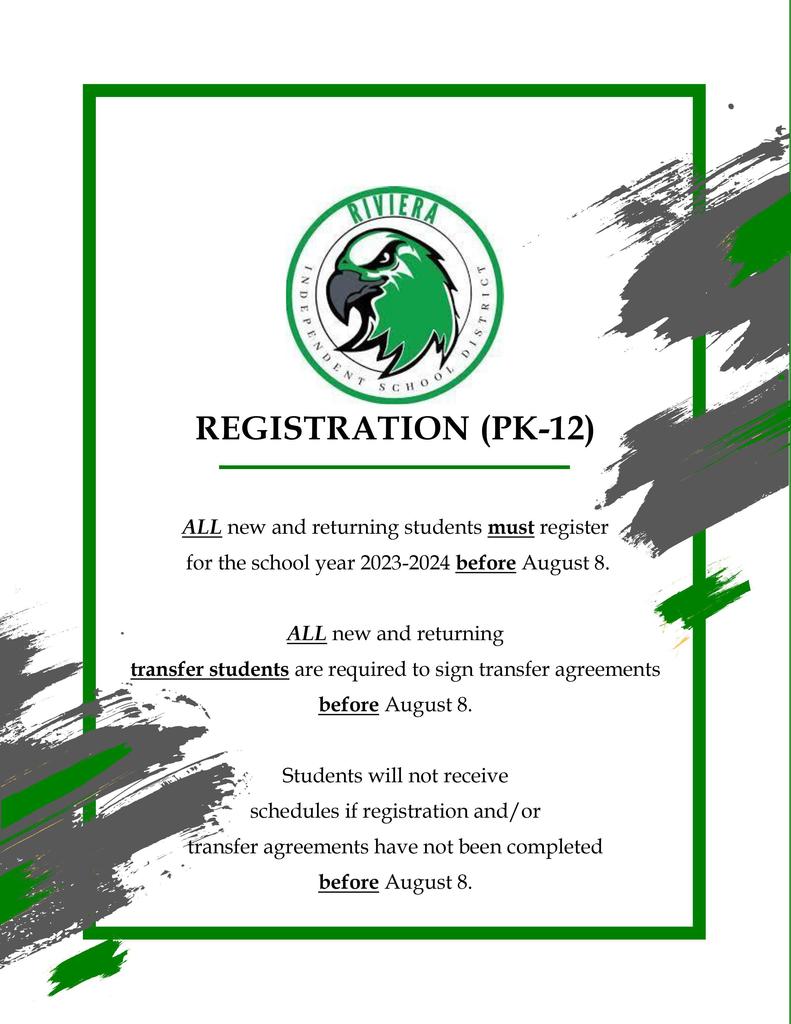 The 1st Annual Seahawk Closet Sharing held at the RISD Cafeteria on Saturday, July 29, 2023 was a great success. Thanks to all the RISD students, staff, parents, Riviera and the surrounding communities for your participation. The Support Services Department looks forward to having this event in the future. A special THANKS to the Seahawk Band, the National Honor Society, and the Junior National Honor Society, we couldn't have done it without you. 😊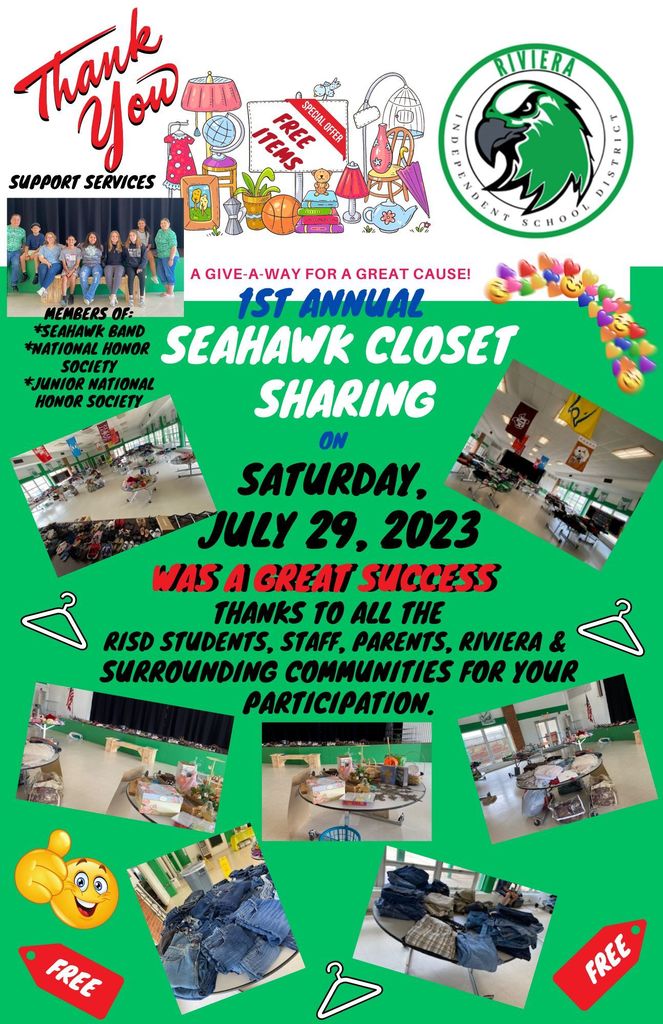 WELCOME 9th GRADERS Please arrive promptly at 8AM. Update: The event will take place in the Margery Malin library.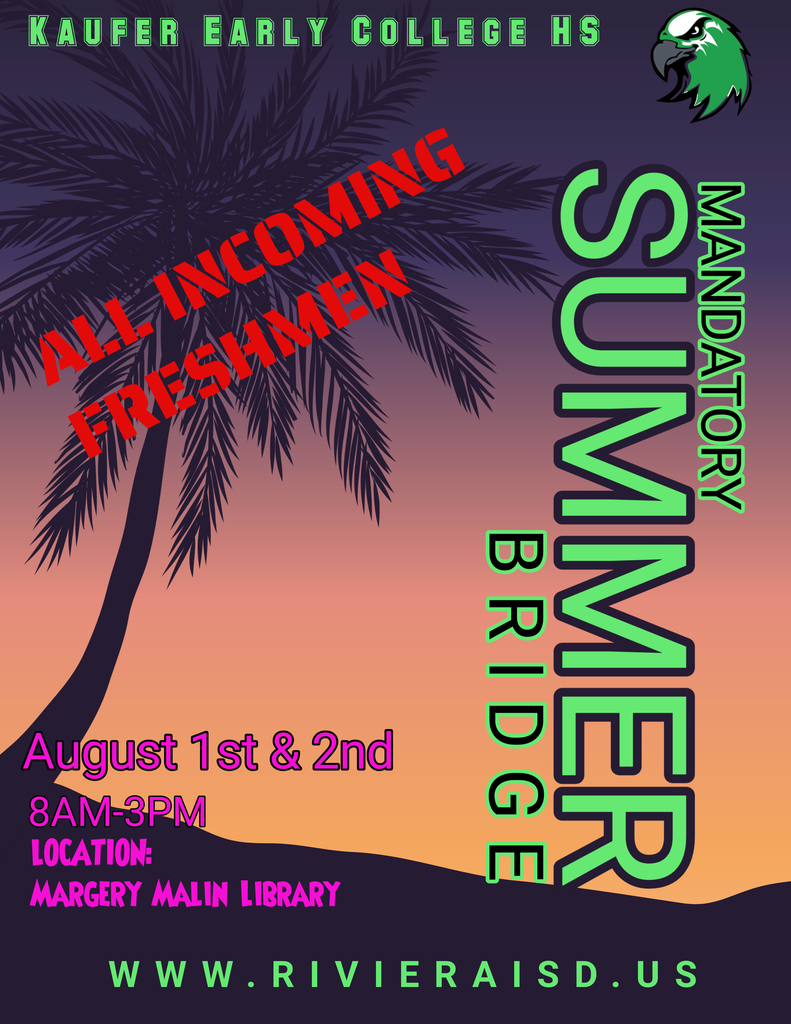 Calling all Kaufer Early College High School Students.. come chat with your buddies over coffee before your first day of school begins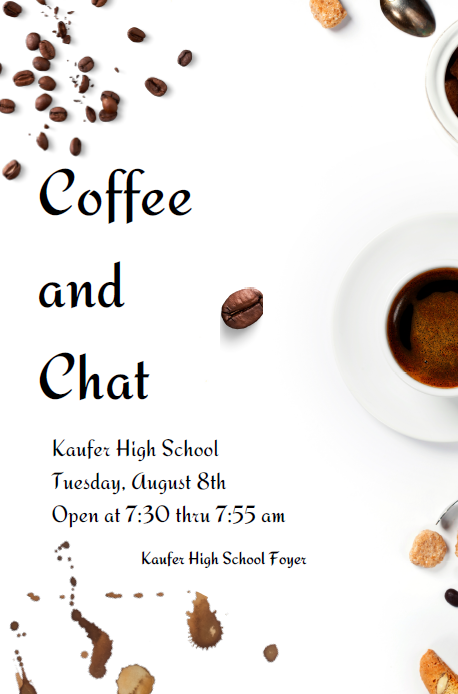 Sharing is caring! Join us for the 1st annual Seahawk Closet Sharing on Saturday(TODAY), July 29th from 9:30 am - 3:00 pm in the gym. All items will be FREE. If any monetary donations are collected, the funds will support the Department of Support Services' projects. Check out the flyer for more details.

WELCOME YOLANDA CRUZ Coach Cruz has been named head coach for the Junior high Lady Seahawks '23-24 basketball season. Coach Cruz is looking forward to an exciting upcoming basketball season with an incredible group of Lady Hawk ball players. Coach Cruz is in her 2nd year with Riviera ISD.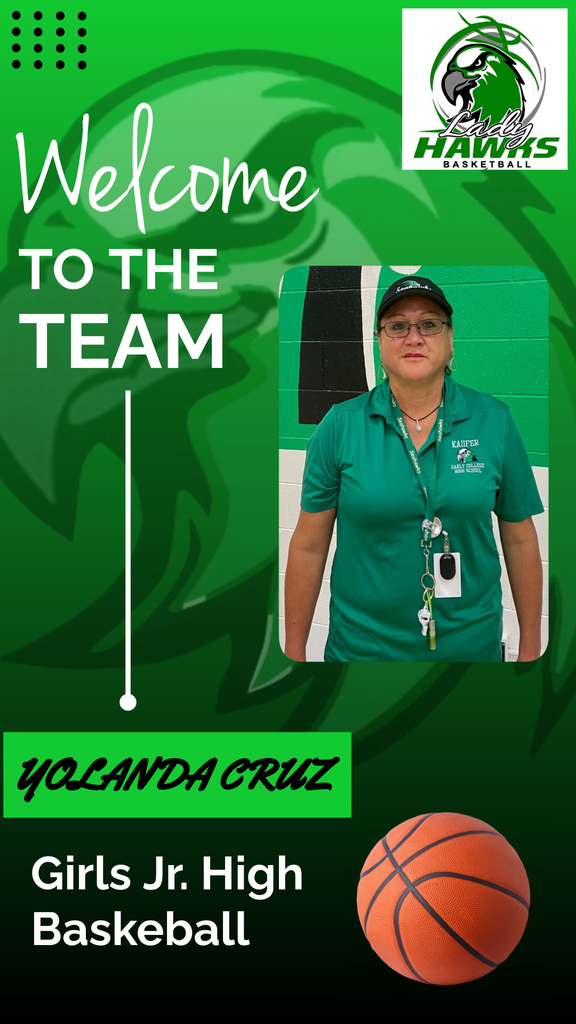 SENIOR CLASS OF 2024 Class of 2024 and class of 2024 parents, please join the class of 2024 on remind. Remind is our primary communication platform for the class of 2024. Let's have a great year!